Full Review
EHRs qualify for a full review if they:
Offer or make available a trial or demo account
Answer questions about their product and related topics (security, HIPAA)
Are focused on the needs of therapist in private practice
Save Time & Money
Save yourself hours of research and avoid the pain of choosing an EHR that is not the best fit for your practice. I can help.
Summary
Pros: User-Friendly, Responsive Support, Unique Features
Cons: Lack of Fully Integrated Electronic Insurance Features
Standout Features: Wait List Management Features
It's a Good Choice For Practices That: Are looking for some of Jane's unique features and don't need, or are willing to wait for fully integrated electronic insurance filing features.
Review
Jane, based in Canada, has been around for several years. Only more recently, however, has it become a viable practice management system marketed to behavioral health practitioners, especially those in the United States. Having been created in the context of an integrated clinic, Jane serves many different wellness paths (i.e. massage, acupuncture, and more). This background means that Jane comes with some details and features you won't find in other EHR systems focused on mental health practitioners. This also means that behavioral health features don't feel like an "afterthought" like they do in some medical-centric systems. That said, Jane does currently fall behind in some other areas that are important to many practices.
Jane has a clean and wonderfully intuitive interface. I find it easy to navigate and learn the various functions and features. Jane has most of the core features required to run a practice, including a flexible Client Portal that allows fine grain control over what types of appointments can be booked when, and by whom. You can even set some types of appointments (i.e. initial consult or intake) as "Call to Book". Jane has additional flexibility in other areas like the ability to choose verbiage ("patient" vs. "client") that appears throughout the system and the ability to inject your own logos and branding/colors. If you have multiple types of providers in your practice, you can even set up "disciplines" for the purposes of segmenting appointments and the staff and reports associated with them. Jane also has a "check in" system, a feature missing from many of their competitors. You can even set up a local device for clients to check themselves in.
One of the features I particularly like about Jane is its wait list feature. Users can add potential clients to a wait list and associate them with the entire group or a specific clinician. You can even note times when the client is available for appointments. The only caveat is that an "end date" is required in a wait list entry, so users might want to have a plan for how they address people who "fall off" the wait list.
Jane also offers some marketing email features, as well as integration with third party services. This is a mixed bag as mental health counselors will need to be diligent in researching what, if any, of these features they can use due to ethics, HIPAA, and their state privacy laws. Similarly, Jane offers a way for clients to check themselves in via their own devices. However, it involves the scanning of a QR code (i.e. use of a third-party app), which may raise HIPAA concerns. None of these features are required to be used, of course, however, it will be up to the clinician to be aware of the challenges involved as Jane currently makes no distinction between which of its features are, or are not, HIPAA compliant.
One significant feature missing from Jane is integrated electronic insurance filing and ERAs. They are working toward this feature and the current iteration involves downloading a file and then uploading to a clearinghouse. Some other examples of issues certain practices may have with Jane include a lack of integrated treatment plans and supervisory features, as well as no automated reminders about notes/tasks that need to be completed (there are manual ones). Also, while much of Jane's workflow is flexible, some pieces may take some getting used to. For example, to have additional contacts for a client (like parents for a minor), those contacts have to be added as clients as well and then connected to the client through Jane's "relationship" system. Finally, it's important to note that, in order to have a BAA with Jane, you must request one. (i.e. it is not built into their terms and conditions you agree to in creating an account).
On the whole, Jane has quickly become a contender may be an excellent fit for practices looking for its unique blend of features.
 Related News
Similar articles you might be interested in!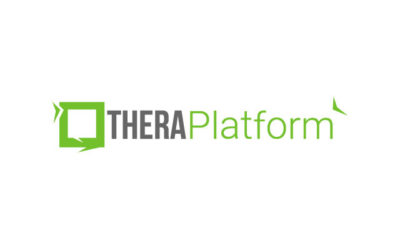 THERAPlatform is a service where the primary feature has always been telehealth and the practice management system has grown around it.
read more
Rob has been covering technology and business news for mental health professionals since 2011. His extensive experience in IT, business, and private practice allow him to synthesize information in a friendly, digestible manner. He also enjoys time with his family, ultimate frisbee, and board gaming.