Full Review
EHRs qualify for a full review if they:
Offer or make available a trial or demo account
Answer questions about their product and related topics (security, HIPAA)
Are focused on the needs of therapist in private practice
Save Time & Money
Save yourself hours of research and avoid the pain of choosing an EHR that is not the best fit for your practice. I can help.
Summary
Pros: User-Friendly Interface, Expanded Telehealth Features, Robust Client Portal
Cons: Missing some refinement in features, Electronic Insurance claim workflow could be improved
Standout Features: User-Friendly Interface, Telehealth functionality/features
It Might Be A Good Choice For Practices That: Desire expanded telehealth functionality along with a robust client portal.
Review
THERAPlatform is a service where the primary feature has always been telehealth and the practice management system has grown around it. Their telehealth platform is robust, supporting groups and featuring an interactive white board as well as screen, document, and even video sharing. Their ProPlus version even includes interactive games and activities. While some of their other practice management features are not as full featured, they continue to evolve, making THERAPlatform worth considering for any practice that provides a significant amount of their services over telehealth.
In addition to their robust telehealth module, THERAPlatform also features electronic claims submission with integrated ERAs, customizable documentation, and a full-featured client portal. You will also find a combination of other features that are currently rare among behavioral health-centric platforms. For example, THERAPlatform allows therapists to track outcome measures and view a graphical representation of client progress. Their scheduling system also accounts for time zone differences in case you operate across timelines. Also, multiple appointment reminders can be created at whatever interval you desire. THERAPlatform also has many of the features that have become standard across these platforms, like auto-invoicing and the keeping of credit cards on file for auto-charging.
There are some details of THERAPlatform that could use a bit more refinement. For example, if you need to charge specific clients a rate different from your standard rate, you will either need to set up a new code/rate or manually adjust that rate on each individual appointment. Setting your availability for appointments can be tedious as you must indicate it manually on the calendar. While you can create "repeating availability" (i.e. "Every Monday 10-7"), there does not appear to be a way to edit a single instance of that repetition (i.e. "I'm not available next Monday") other than to manually block it out. Electronic claims filing could also be more streamlined. As it currently functions, an "invoice" must be created for a session before a claim can be created. While these invoices can be created in batches, each claim must be filed manually by clicking on the individual invoice.
The good news is, that THERAPlatform expresses awareness of these challenges and is dedicated to continuing to improve its feature-set and interface. Despite some of the shortcomings, THERAPlatform has a lot to offer and its combination of features will make it a great fit for many practices. If having telehealth services, with robust features, integrated into your EHR is particularly important to you, THERAPlatform is definitely worth a look.
 Related News
Similar articles you might be interested in!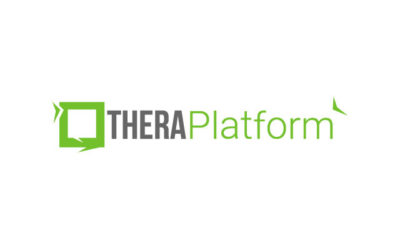 THERAPlatform is a service where the primary feature has always been telehealth and the practice management system has grown around it.
read more
Rob has been covering technology and business news for mental health professionals since 2011. His extensive experience in IT, business, and private practice allow him to synthesize information in a friendly, digestible manner. He also enjoys time with his family, ultimate frisbee, and board gaming.