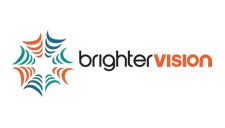 Welcome, Brighter Vision Customer!
Tame Your Practice is pleased to offer the following special deals to customers of Brighter Vision.
EMR/EHR/Practice Management System – Feature Match Service
Need helping choosing an EHR?  Want to find the one that is the best fit for your practice?  Whether you are a solo provider or a group practice, we are able to help you determine which system is the best fit through our Feature Match Service.  Save hours of research and time!  After completing a form with feature priorities and information about your practice needs, we will provide you with a written report, detailing our recommendation.  Also included is a 15 minute follow-up phone consultation to discuss the report!
Offer: Brighter Vision customers save 10% by using coupon code: Brighter
Private Practice Business & Technology Consultation
Prefer to talk through your selection of an EHR?  Looking to integrate other technology or go paperless? Have questions about HIPAA, ethics, compliance, or anything else pertaining to private practice? My one hour consultation is the answer. In just one hour, can help you formulate a plan for moving forward that is in alignment with the goals for your practice, as well as your needs for compliance.
Offer: Normally $195, Brighter Vision customers can save 10% on this valuable consultation. Schedule at this special price with the button below.
Instant Consultation Gratification!
Do you have quick questions about HIPAA? Technology? Private Practice?  Would you like to save hours of surfing the Internet only to get conflicting answers?  Get Instant Consultation Gratification by booking 20 minutes with a technology and private practice expert.
Offer: Normally $70, Brighter Vision customers pay only $60.