More Than Just a Free Newsletter
Become a Tame Your Practice member for FREE and receive our newsletter, special offers, and exclusive members-only content.
All Call Technologies – Virtual Receptionist
www.allcalltechnologies.com/psych
AllCall Technologies[/caption]Have you ever wished there was always someone available to answer your calls?  Interested in having voice mails delivered directly to your email inbox?  Using your cell phone for business and wish you knew which calls were personal and which were business?  What if you could have all of this for much less than the cost of a traditional phone line/PBX?
These features and more are available in a HIPAA compliant Virtual Phone System with All Call Technologies.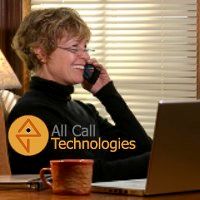 A Virtual Receptionist (also known as an Auto Attendant, Backup Attendant, PBX, and other names) is an automated system that will answer calls, record voice mails, transfer calls to other phones, and more.   With the service being housed on a secure Internet server, you can realize significant cost savings, while having all of the features of a "big phone system", even if you are only a solo practitioner.  A typical set up for a solo or small group practice is for each clinician to have an extension in the phone system that routes calls directly to their phone.   This means you avoid having to purchase an expensive phone system just for the office.  You use equpiment that you already own.  I can't possibly list all of the features in a Virtual Phone/Reception System, but here are some of the most used ones:
The Receptionist – With greetings that you can modify yourself, the virtual receptionist will help direct calls to the appropriate person or resource. This allows you to set up extensions for each clinician in the office, routing the calls to them appropriately. Tired of answering calls from people just asking for directions?  Set up an option for people to press for directions to your office.  You can do the same for Fax Numbers, Office Hours, or any information you frequently provide to callers.  Don't want all of your calls answered by an automated message?  Not to worry, you can have the calls directed to your phone and the automated system will only pick up when you are unable.
Scheduled Greetings – This feature allows you to change the greeting callers are met with dependent on the day of the week and time of day.  You can have a "Business Hours Greeting", an "After Hours Greeting", a "Holiday Greeting" and more.
Voice Mail to Email – Want the convenience of checking your voice mail on your computer?   With a virtual phone system, voice mails can be sent directly to your email for your convenience.
Call Announce – When you answer a call from your virtual phone system, it will alert you that the call is coming from your business phone.  This is especially helpful if you are using your cell phone for business and want to discern whether calls are personal or business related.
Best of all, they will set all of this up for you, and you can then manage it from a user-friendly web interface.  There are plenty of companies out there that offer these services.  The two things that set All Call Technologies apart are that they understand the needs of medical and mental health offices and they note that their product is HIPAA compliant.  This includes their willingness to enter into a Business Associate Agreement with their clients.
We use All Call Technologies for our private practice and can personally vouch, not only for the quality of the product, but the great customer service and attention to detail paid by the staff.
**Links to AllCall in this article are affiliate links. We only form affiliate relationships with brands we trust and likely use ourselves.
 Related News
Similar articles you might be interested in!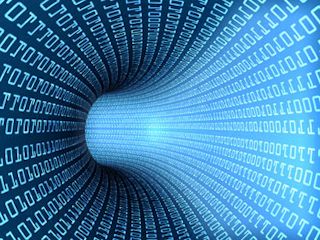 Health Information Exchanges (HIE) are an initiative related to the Affordable Care Act and the HITECH Act. Their purpose is to ease the communication between the EHR/systems of various providers of health care, because the EHRs themselves are behind in doing so (i.e. interoperability).
read more
Rob has been covering technology and business news for mental health professionals since 2011. His extensive experience in IT, business, and private practice allow him to synthesize information in a friendly, digestible manner. He also enjoys time with his family, ultimate frisbee, and board gaming.