Full Review
EHRs qualify for a full review if they:
Offer or make available a trial or demo account
Answer questions about their product and related topics (security, HIPAA)
Are focused on the needs of therapist in private practice
Save Time & Money
Save yourself hours of research and avoid the pain of choosing an EHR that is not the best fit for your practice. I can help.
Summary
Price: $20 for up to 20 signed notes per month. Pricing per completed note beyond that
Pros: User-friendly interface, Solid Feature Set for  Newer Application
Cons: No Client Portal, No Appointment Reminders
Standout Features: Easy to use interface, Clinician commission tracking
It's a Good Choice For Practices That: Want an easy to use interface and like the "per note" pricing
Review
Like so many of these applications, BreezyNotes started out as an application developed by a mental health professional who couldn't find an application that met their needs. In 2015, that application was put out for general public use and is adding features on a regular basis. BreezyNotes has its work cut out for it, jumping into a market with many competitors, but they are off to a good start.
BreezyNotes is focused on keeping things straight forward and easy to use. Their interface is clean and I found it generally easy to find my way around. Most of the basic desired features will be found, including scheduling, billing, notes, and insurance filing. They even have some more advanced features like ERA auto-posting, and the ability to track clinician commission (or split). Also featured is friendly pricing for those who see a limited number of clients, based on the number of progress notes completed.
Other areas of BreezyNotes make it more clear they are at an early stage of development. Repeat appointments were only just added in the most recent version (1.6), there's no client portal, no appointment reminders, and progress notes are a simple, open text box SOAP style note. In addition, some of the navigation is inconsistent. For example, some areas of the client record sport a clean, tabbed interface, while others require you to click on the client name to return to where you were.
BreezyNotes appears to be adding new features and improvements on a regular basis, so it will be interesting to see what they are able to accomplish in the coming months. If your focus is on a clean and simple application, it might be worth a look, especially if you are a budget-minded, part-time clinician. Larger practices may also find features like commission reports appealing.
 Related News
Similar articles you might be interested in!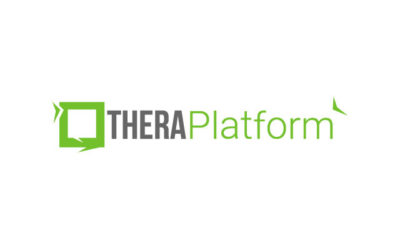 THERAPlatform is a service where the primary feature has always been telehealth and the practice management system has grown around it.
read more
Rob has been covering technology and business news for mental health professionals since 2011. His extensive experience in IT, business, and private practice allow him to synthesize information in a friendly, digestible manner. He also enjoys time with his family, ultimate frisbee, and board gaming.