Full Review
EHRs qualify for a full review if they:
Offer or make available a trial or demo account
Answer questions about their product and related topics (security, HIPAA)
Are focused on the needs of therapist in private practice
Save Time & Money
Save yourself hours of research and avoid the pain of choosing an EHR that is not the best fit for your practice. I can help.
Pros: Solid Feature Set, Flexibility, Customizability
Cons: Some Missing Integration, Learning Curve, Early Stages of Development
Standout Features: Tagging and filtering system, Ability to create customized forms
CentralReach starts off with a wonderful premise and shows a lot of promise.  A relative newcomer to the market (launched in late 2012), CentralReach endeavors to not only provide a Meaningful-Use Certified EHR for mental health professionals, but also a tool through which  users and other professionals can collaborate. This is a pretty significant task to tackle on its own. To also add in a full suite of practice management functionality makes it closer to monumental. In taking on this challenge, CentralReach has gotten off to a solid start. The feature set is impressive. Apart from a handful of significant oversights, its capabilities are on par with the leaders in the market. Where CentralReach tends to fall short is in the integration of those features.  Additionally, in providing a great amount of flexibility, they have created an less than intuitive environment that has a steep learning curve.
In addition to standard features for products in this market, CentralReach has some interesting additions. Their flexible labeling allows you to categorize clients, employees, providers and more, allowing for fast filtering and location of data. If you have an agency, especially one that offers in-home services, you'll appreciate the timekeeping features, including tracking of drive time. While other solutions offer the ability to locate providers with open appointments, very few offer the options that CentralReach does. This includes the ability to filter on zip code, time of day, type of service, gender of clinician and more. One interest feature unique to CentralReach is its Learning Tree and Marketplace. The learning tree can be used to create any sort of customized form for data capture that you'd like. This can even allow for tracking outcome measures over time. In addition, the Marketplace allows you to seek templates from other users, as well as give away or sell your own. The marketplace isn't just restricted to forms and templates. Users are also allow to market products, webinars, CEs, and just about anything else pertinent to the field.
CentralReach also offers a ClientPortal with several features, including appointment viewing and scheduling, secure messaging and more.  What might be confusing for clients however, is that they access the same interface as providers do.  Granted, they only have access to what you grant them, however, some parts of this may not be user-friendly or intuitive for them.  IMO, this feature could use some significant refinement.
The relative youth of CentralReach prevents it from fully living up to its potential. At the time of my review, it was missing some "no brainer" features, like appointment reminders for clients. Further, while it frequently touts feature and data integration in its marketing, it is noticeably absent in some areas of the application. For all the power of the Learning Tree, which allows you to design your treatment plans and progress notes however you wish, it doesn't allow you to integrate those documents. This means that, for example, there is no way to pull things like diagnosis, treatment goals, and objectives from a treatment plan into a progress note. Further, there are seemingly no hooks to ensure the completion of such notes. Once a session is "turned into a timesheet" (CentralReach's way of noting a session is complete), there is no obvious path or reminder system for ensuring a connected progress note is completed. While CentralReach has most of the features and tools a provider will need to document their work, the GUI/UX does not present a logical work flow allowing for great efficiency. There are also some interface inconsistencies. For example, in one area of the application, you might have to click several different buttons on a page to save your work. In other areas, your work is automatically saved. This can cause confusion and, if you aren't diligent, loss of data entry. CentralReach also requires, where applicable, that you choose insurance companies from the very long list of all those they connect with. This would be much less tedious if you could select from just those you are paneled with. A minor example of this tediousness is that requirement that you check the "I Agree To These Terms" box every time you log in to the system. Since you likely have to establish an agreement with them to utilize their service to begin with, it's not clear to me why you would have to go through this process.  Further, your clients will have to do the same if you provide them access.
I see a lot of potential in CentralReach, if they're able to address some of their shortcomings and leverage their strengths.  Some may be willing to weather those shortcomings in order to enjoy some of the unique features at an affordable price.
 Related News
Similar articles you might be interested in!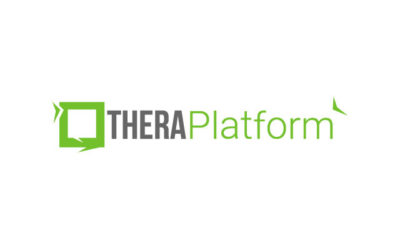 THERAPlatform is a service where the primary feature has always been telehealth and the practice management system has grown around it.
read more
Rob has been covering technology and business news for mental health professionals since 2011. His extensive experience in IT, business, and private practice allow him to synthesize information in a friendly, digestible manner. He also enjoys time with his family, ultimate frisbee, and board gaming.