More Than Just a Free Newsletter
Become a Tame Your Practice member for FREE and receive our newsletter, special offers, and exclusive members-only content.
Choosing a Crowdfunding Platform
This is the third article in Rob Reinhardt's special traveling blog series on crowdfunding.  At the end of this article, you'll find a links to all the articles in the series, some located on other blogs I find valuable for mental health professionals. You can also view the successful crowdfunding page for Describe or check out the live product page!
The line of Describe Cards products (the Most Versatile Conversation Starter) has continued to grow since this article was originally published. Find out more!
Mental health professionals often have great ideas for products that never make it to market. Often the primary barrier is that of initial funding for the project. Crowdfunding continues to be a growing trend and indispensable tool for self-publishers and those seeking non-traditional funding for projects. Crowdfunding has the potential to generate increased interest in a product, while reducing the burden of finding the funding to make it happen.
As I noted in the first article in this series, there are over 500 crowdfunding platforms available online. Many of them cater to specific niches. If you're looking to crowdfund a product or service, there are a two candidates in particular that stand out. These platforms have the advantage of being well-established, well-known, and trusted. Using a site that others are familiar with increases your chance of success.
Crowdfunding Platforms
The go to platforms to raise funds for a tangible product are Kickstarter and IndieGogo. Both allow you to set a funding goal, have similar base fees, and are well-established; attracting significant traffic. In each case, money is only collected from patrons once the deadline is reached.
The primary differences are that:
Kickstarter is all or nothing. If a creator reaches their funding goal, they receive the funds from patrons, minus Kickstarter's fee (5%) and credit card processing fees. This provides a sense of urgency to the campaign.
Kickstarter only allows campaigns involving creative projects that produce a specific thing (i.e. book, game, movie, etc.)
Kickstarter is the largest, most well-known crowdfunding platform.
Indiegogo provides creators the option of collecting the money, even if they don't reach their funding goal. In that case, Indiegogo's fee is 9% (rather than 4% if the funding goal is reached). While the 9% fee is substantial, it may allow the creator to still move forward with the project if they didn't require the full funding goal to be met.
Indiegogo generally attracts less attention, traffic and projects.
Indiegogo allows for a wider range of projects, including those that don't produce something tangible.
Which Crowdfunding Platform to Choose
Which platform a creator chooses depends on a variety of factors. If fully committed to the project, regardless of whether it is fully funded, Indiegogo might be the best choice. Likewise, if an project doesn't result in a product, Kickstarter isn't an option. Otherwise, Kickstarter often is the better option. Patrons tend to be more motivated by the all or nothing model, especially when they know they only have to fulfill their pledge if enough other people join in (i.e. believe the project to be worthy).
Though these two platforms are the most well known, there are other popular crowdfunding platforms to be aware of including:
GoFundMe – GoFundMe is primarily used to raise funds without the promise of rewards. People use it to raise money for personal and business endeavors.
RocketHub – RocketHub is similar to Indiegogo in that you can fund a variety of projects and receive the funding even if the goal isn't met. They have an additional interesting twist in that they have partnered with A&E and projects have a chance to be featured on A&E's Project Startup show.
To be clear, we're discussing donation-based crowdfunding here. Investment-based crowdfunding sites are a different breed, where Patrons fund actual businesses in exchange for ownership/equity interest in the company. If you're looking to fund a company, investment-based crowdfunding sites like CrowdFunder are the way to go.
I chose Kickstarter as my platform for both the Describe and Describe Expanded projects.
In the next article of this traveling blog series, I discuss required steps for a successful crowdfunding campaign.
 Related News
Similar articles you might be interested in!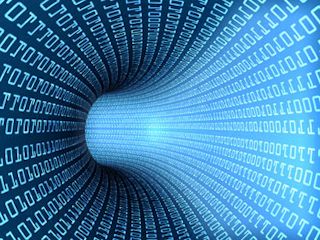 Health Information Exchanges (HIE) are an initiative related to the Affordable Care Act and the HITECH Act. Their purpose is to ease the communication between the EHR/systems of various providers of health care, because the EHRs themselves are behind in doing so (i.e. interoperability).
read more
Rob has been covering technology and business news for mental health professionals since 2011. His extensive experience in IT, business, and private practice allow him to synthesize information in a friendly, digestible manner. He also enjoys time with his family, ultimate frisbee, and board gaming.