Full Review
EHRs qualify for a full review if they:
Offer or make available a trial or demo account
Answer questions about their product and related topics (security, HIPAA)
Are focused on the needs of therapist in private practice
Save Time & Money
Save yourself hours of research and avoid the pain of choosing an EHR that is not the best fit for your practice. I can help.

Summary
Pros: Great Integration of Treatment Plan and Notes, Detailed Control Over User Permissions, Good Supervision Integration, Custom Evaluations & Outcome Measures
Cons:  Cost, Some Time-Costing Details
Standout Features: Integration of Treatment Plans and Notes, along with Goals Library & Outcome Measures
It's a Good Choice For Practices That:  Are a multi-user, traditional group practice (filing under one NPI), that fit the pricing model well and don't need a Client Portal or Small Group users that don't mind additional cost for some of the features.
Review
A few years ago, ClinicSource updated its pricing structure to be more friendly to solo and small group practices.  Still, ClinicSource's pricing suggests that it's a notch above the other applications in its market.  In many areas of the application it is evident that there is more attention to detail and some features that other applications lack.  However, in other areas, lack of attention to detail may slow productivity.  It appears that the primary reason for these "disconnects" is that ClinicSource was primarily created to serve Occupational, Speech, and Physical Therapists.  While they've expanded to target mental health clinicians, some of the features and situations from the OT/PT world don't translate well to mental health.
In viewing a demo on July 24, 2014, their feature set has grown significantly. Major upgrades include integration of ERAs, credit card processing, outcome measures, appointment reminders, and improved navigation/features via the scheduler.  I was also informed in September of 2014 that they had significantly updated their pricing structure.  While it's still not simple, it is certainly more friendly to solo and small groups.
Let's start with the good.  ClinicSource does an excellent job of integrating Treatment Plan with Session Notes.  It includes a "Goals library" that you can modify that makes it easy to build a treatment plan by pointing and clicking.  Treatment Plan goals are carried over into session notes and clinicans can readily track progress toward those goals. It's also easy to copy narratives from previous notes to a new note to save time (just be wary of cloning)  ClinicSource also makes it easy to see all the session notes for a client on one screen.  Also available is the ability to finely tune user permissions.  This means that, for each user, you have granular control over which parts of the system they can access.  Office Managers, for example, can be relegated to only entering Client Demographics and Scheduled Sessions.  There's even a method allowing for Interns and having Supervisors sign their notes.
Unfortunately,there are several details that mental health clinicians may find vexing.  For example, all sessions default to a 15 minute session length.  Even though you can enter different CPT codes and billing amounts associated with them, the system doesn't allow you to enter a standard session time.  While this is a minor detail, imagine the lack of time savings in having to enter the length for every session when it could be readily assumed.  Similarly, you must enter "1" in the Units column, despite the fact that this also could be the default in most private practice environments.  A similar oddity exists in the billing section.  When collecting a $20 co-pay, for example, you must first enter the $20 co-pay and apply it to the patient.  Despite clearly entering this $20 payment, however, the system still assumes the client paid the full fee, until you manually change that also to $20.  Also of note is the presence of only one additional contact field for a client (Guardian).  Need to track more than one collateral contact and/or emergency contact?  You're stuck using a Comments field.  These minor details are prevalent enough in the system that they substantially detract from the experience.
These omissions might be more readily overlooked if it weren't for the price, though this has improved significantly since their pricing update.  Solo practitioners are especially impacted.  The base price for ClinicSource is $79 per month for the first user, but it's an additional $49 if you need electronic insurance filing and $30 more on top of that if you'd like the new integrated ERA features.  At a whopping $128 (without ERAs) per month that makes ClinicSource almost twice as expensive as most of its competitors.  Unless ERAs are greatly valued in combination with some of the other features of ClinicSource (more likely the case if you are an OT/PT), it will remain cost prohibitive for solo practitioners. Despite it topping my "under $100" threshold, I'm including it in this group, because larger traditional group practices (filing under a single NPI) receive much more reasonable pricing.  A five user package is $169 per month.  Tack on the $49 for electronic filing and the cost is only $218 per month, or $43.60 per user.  Suddenly despite its quirks, ClinicSource becomes a viable, even cost-attractive, candidate. By the way, if your practice is not a traditional group (i.e. each  clinician files claims under their own NPI), the pricing punishes you again as it's $79 for each additional "location" (the term they use for separate claim filing entity). 
 Related News
Similar articles you might be interested in!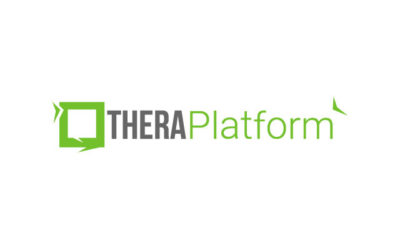 THERAPlatform is a service where the primary feature has always been telehealth and the practice management system has grown around it.
read more
Rob has been covering technology and business news for mental health professionals since 2011. His extensive experience in IT, business, and private practice allow him to synthesize information in a friendly, digestible manner. He also enjoys time with his family, ultimate frisbee, and board gaming.