Full Review
EHRs qualify for a full review if they:
Offer or make available a trial or demo account
Answer questions about their product and related topics (security, HIPAA)
Are focused on the needs of therapist in private practice
Save Time & Money
Save yourself hours of research and avoid the pain of choosing an EHR that is not the best fit for your practice. I can help.
Summary
Pros: Full Featured, Extensive Customization and Reporting Options, Integrated ERAs, Client Portal, e-Prescribing, Flexible Pricing Plans, much more!
Cons: Extensive customization could be cost-prohibitive for smaller practices
Standout Features: Client Portal, Practically Unlimited Customization Options
It's a Good Choice For Practices That: Prioritize needing a wide array of features and the ability to customize both the features and interface.
Newest Features
Workflow Builder – Allows practices to create their own workflow for documentation, ensuring they meet compliance/audit needs. This now also includes triggers for sending things like forms and emails to clients.
Staff Portal – A browser-based interface allowing clinicians to view their schedule and complete tasks like progress notes.
Campaign Builder – Allows the creation and sending of an email to a specific set of clients.
Client Portal (Time Zones) – Clients can now self-register and book appointments in different time zones.
Telehealth – Secure video (telehealth) functionality is integrated.
Email & Fax integration (additional fee) Email and fax functionality are integrated directly within ClinicTracker
Small Business Package – Smaller practices can now take advantage of the array of ClinicTracker features by paying by the transaction or claim.
Self Check-In Kiosk – Allows clients to check themselves in for in-office appointments.
Review
ClinicTracker is an application to investigate if your practice needs a robust feature set, customization options, e-prescribing, and/or a Meaningful Use certified EHR. While the feature set may seem initially overhwelming, ClinicTracker has a Small Business Bundle that make it viable, even for smaller practices that want lots of features and customization. ClinicTracker comes about as close as you can to "having it all" while maintaining a reasonable price-point. Boasting some of the most desired features like a client portal and integrated ERAs, it also allows for an incredible amount of customization in most areas of the application.
ClinicTracker is not only Meaningful Use certified, but allows you to track your certification responsibilities within the application itself. The list of features is too long to cover in this review, however some of the standouts include: E-Prescribing, Treatment Planner, Collaboration and Supervision Tools, Signature Capture, Custom Form Builder, Report Builder, Outcome Measures, and Payroll Tracking. There's even a Client Portal with many useful features, like bill pay, schedule confirmation/cancellation, form completion and secure messaging. While their billing module is technically a separate application, it is well-integrated and includes authorization tracking and triggered alerts. Eligibility and benefits checking is even available at additional cost. Even with features that are standard across all EHRs, ClinicTracker often offers more power and detail in functionality. For example, their "Appointment Finder" will let you drill down based on just about any factor you can think of to help you find a best fit for a client.
ClinicTracker offers flexibility in the area of pricing to account for the many different size practices they work with. They have standard "per user per month" pricing, but alternatively offer a "Small Business Bundle", or  "per transaction" pricing models.  Between their customization options and flexible pricing, ClinicTracker can fashion a solution for a wide array of practices.
At it's core, ClinicTracker is a remote desktop/access application (i.e. it doesn't run through your web browser). In the past, this has been a barrier for some smaller practices. Some users may be overwhelmed by the multiple windows that open as you go through a workflow. The trade off is that users receive a dizzying array of features and flexibility. ClinicTracker does a good job of handling work flow and presenting information and menus in a logical manner. It's fairly straightforward to navigate from one section of the application to another. The learning curve, while significant, is surprisingly small for such a complex program. In addition, they have now added a "staff portal" which provides access to many important features (like scheduling and progress notes) through a web browser. This means that clinicians may be able to accomplish the majority of their tasks without logging into the desktop application.
Practices desiring maximum features and flexibility, those that are required to use an MU certified EHR, and/or desire e-prescribing will likely find that evaluating ClinicTracker is an important part of their decision-making process.
 Related News
Similar articles you might be interested in!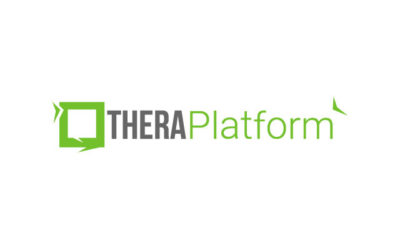 THERAPlatform is a service where the primary feature has always been telehealth and the practice management system has grown around it.
read more
Rob has been covering technology and business news for mental health professionals since 2011. His extensive experience in IT, business, and private practice allow him to synthesize information in a friendly, digestible manner. He also enjoys time with his family, ultimate frisbee, and board gaming.