Full Review
EHRs qualify for a full review if they:
Offer or make available a trial or demo account
Answer questions about their product and related topics (security, HIPAA)
Are focused on the needs of therapist in private practice
Save Time & Money
Save yourself hours of research and avoid the pain of choosing an EHR that is not the best fit for your practice. I can help.
Summary
Pros: Full Featured, Extensive Customization and Reporting Options, Integrated ERAs, Client Portal.
Cons: Not designed for Tablet-friendliness, Only for Larger (10+ clinician) groups
Standout Features: Client Portal, Customization Options
It's a Good Choice For Practices That: Have at least 10 users and need their EHR to have an extensive feature set and/or Meaningful Use certification.
Update 6/10/2018
Following is a brief update on ClinicTracker features.  ClinicTracker has added "Compliance Builder" which allows you to create your own workflow for documentation, ensuring you meet compliance/audit needs.
Client Portal – Clients can now self-register and book appointments in different time zones.
Telehealth – Integrated telehealth functionality has been added.
Email & Fax integration (additional fee) Email and fax functionality are integrated directly within ClinicTracker
Review
ClinicTracker is an application to investigate for larger practices (at least ten users) needing a robust feature set, customization options, and/or a Meaningful Use certified EHR. Small therapy-centric private practices may find ClinicTracker to be overwhelming and cumbersome. ClinicTracker comes close to "having it all" while maintaining a reasonable price-point. Boasting some of the most desired features like a client portal and integrated ERAs, it also allows for an incredible amount of customization in most areas of the application.
ClinicTracker is not only Meaningful Use certified, but allows you to track your certification responsibilities within the application itself. The list of features is too long to cover in this review, however some of the standouts include: E-Prescribing, Treatment Planner, Collaboration and Supervision Tools, Signature Capture, Custom Form Builder, Report Builder, Outcome Measures, and Payroll Tracking. There's even a Client Portal with many useful features, like bill pay, schedule confirmation/cancellation, form completion and secure messaging. While their billing module is technically a separate application, it is well-integrated and includes authorization tracking and triggered alerts. Eligibility and benefits checking is even available at additional cost. All of this is available for a reported cost of $65 per user. Additional costs include a set up fee (contact ClinicTracker for details) and credit card processing fees. Also optional is Direct Secure Messaging, which allows sharing of medical records with other practices/clinicians for $80/user/year.
As with most applications, ClinicTracker is not without its limitations. It sports an "old-school" Windows interface that's not as user-friendly as modern, browser based interfaces. That said, ClinicTracker does a good job of handling work flow and presenting information and menus in a logical manner. It's fairly straightforward to navigate from one section of the application to another. The learning curve, while still significant, is surprisingly small for such a complex program. While ClinicTracker is accessible via a tablet, that is not its ideal environment. While usable on such a device, it's obvious in certain areas of the program that it was primarily designed for desktop and laptop computers.
Larger practices and those that are required to use an MU certified EHR, will likely find that evaluating ClinicTracker is an important part of their decision-making process.
 Related News
Similar articles you might be interested in!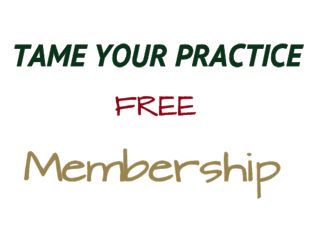 Tame Your Practice membership is free and provides therapists access to exclusive content, discounts, and deals from partners!
read more
Rob has been covering technology and business news for mental health professionals since 2011. His extensive experience in IT, business, and private practice allow him to synthesize information in a friendly, digestible manner. He also enjoys time with his family, ultimate frisbee, and board gaming.