More Than Just a Free Newsletter
Become a Tame Your Practice member for FREE and receive our newsletter, special offers, and exclusive members-only content.
EHR – Practice Management System Features – Miscellaneous
This is the eleventh article in my series on Cloud Based Practice Management Systems.  For a more detailed discussion, as well as a five-stop process for selecting an EHR, check out the Guide to Choosing an EHR.
In the previous articles, I have covered the major features and concerns when evaluating a Cloud-Based Practice Management System.  There are quite a few more things to consider that are less universal and/or don't require full article unto themselves.  In this post, I cover these miscellaneous concerns and features.
Clinician Groups
In many cases private practices involve a group of clinicians that may want to utilize the application. In these cases, evaluating whether the product can handle groups is important. In my experience, the applications do not all handle groups the same way. Some wrap them all into one account. Others require each clinician to have their own account, which is then connected to the others through an administrative account.  A full investigation of the group features of an application can help you find a great match for your practice.
Data Portability
If you should some day decide that you'd like to migrate to a different practice management system, how difficult will it be to move your data? This is a question you should consider when making the choice of your current application. Some of these services make it easy to export your data in an easily transferable format, while others offer no ability to export. You may also want this functionality in order to keep a local backup of your data.
Graphic User Interface (GUI) / User Experience (UX)
Most people, if they are going to be using an application on a regular basis, prefer that it be pleasant to look at and easy to use. Graphic User Interface refers to the actual look of the application; the colors, the buttons, the arrangement of fields. User Experience refers to the overall feel and flow of the application.
Tablet Friendly
Related to the GUI/UX is the question of whether the application is usable on a tablet computer (iPad, Android or Windows). Some applications are usable on a tablet in the same format presented on your desktop or laptop computer. Others have a specially designed mobile application making them usable on mobile devices. Others might be usable on a tablet, but don't offer a great experience there.
Support
Apart from testimonials, you'll have little idea how good technical support is for a product until you are using it and run into a problem yourself. Fortunately, many of the applications offer either a free trial or an opportunity to get your money back within the first 30 days. It's a good idea, during this time, to ask some questions. This is your best chance to gauge for yourself how responsive their technical support is.
Reporting
This was touched on in the previous article about billing. However, many other reports can be useful for a practice. Here is just a sample of reports that might be useful that may or may not be found in an application:
Productivity – How many clients is each clinician seeing per week? Per month? Are they keeping up with their notes?
Demographics – What client populations is your practice serving? Which diagnoses? Which insurance companies are most prevalent? What zip codes are clients traveling from? Where are they referred from?
Methods – What treatment methods/techniques are being employed most often? For which issues?
Next Article: The Reviews
Return to the Table of Contents
Get the Complete Guide
Get fully informed and understand all of the implications of your EHR selection in the Guide to Choosing an EHR. In this book, Rob goes into detail and provides a step by step process for selecting the best fit EHR for your practice.
 Related News
Similar articles you might be interested in!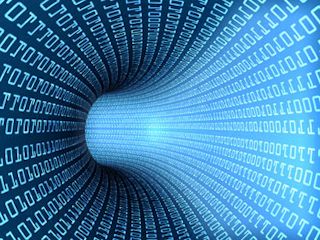 Health Information Exchanges (HIE) are an initiative related to the Affordable Care Act and the HITECH Act. Their purpose is to ease the communication between the EHR/systems of various providers of health care, because the EHRs themselves are behind in doing so (i.e. interoperability).
read more
Rob has been covering technology and business news for mental health professionals since 2011. His extensive experience in IT, business, and private practice allow him to synthesize information in a friendly, digestible manner. He also enjoys time with his family, ultimate frisbee, and board gaming.