Full Review
EHRs qualify for a full review if they:
Offer or make available a trial or demo account
Answer questions about their product and related topics (security, HIPAA)
Are focused on the needs of therapist in private practice
Save Time & Money
Save yourself hours of research and avoid the pain of choosing an EHR that is not the best fit for your practice. I can help.
Summary
Pros: Well Established, Some Very Detailed Features, Customizable Treatment Plans & Notes
Cons: Windows-centric, Not likely to have a client portal
Standout Features: Customizable Notes System
It Might Be A Good Choice For Practices That: Want the power of the customizable notes system and aren't worry about having a client portal.
Review
Delphi is a true dinosaur in the cloud-based practice management system market, pre-dating most of the other offerings. Unlike many of the "traditional"  practice management systems that have struggled to keep pace with new rush toward cloud-computing, Delphi has adapted and continued to keep pace with changes in the industry. Being a dinosaur means that years of experience and development have gone into the system. It's a bit of a paradox that newer systems are playing catch up in order to have some of the detailed features of a well-established system like Delphi. That said, there are some disadvantages as well. Delphi's development environment is not as agile and less likely to quickly add more "modern" features that people are desiring, like a client portal.
One feature Delphi sports that many mental health professionals are clamoring for is a customizable notes system. Not only can users create custom note and assessment templates, but also re-usable note segments (called Personalized Notes) that can easily be inserted into any note. For example, if you find yourself using similar Treatment Goals on a regular basis, you can set up a Personalized Note checklist of goals. Right clicking in any note will allow you to quickly add these goals.
Being a mature, traditional software, Delphi is agile in the area of database integration. This allows users to readily incorporate information from the database into reports, statements, and other documents. It also allows for reports that pull data from any part of the system. Delphi also has features many newer systems still lack, like the ability to print labels, track referral sources, and sophisticated managed care tracking. It even has some basic accounting features built in.
Being built on a Windows-centric development platform isn't without its disadvantages, however. If you're looking to install it directly on your computer, you'll need to be running Windows. Fortunately, if you go the cloud route, you'll be able to access Delphi on Apple computers and devices as well. That said, the interface is not optimized for mobile devices so your experience may be less than desirable in those situations. Also of note in the "windows-centric" department is that Delphi is great if you're an Outlook user. You'll find it fairly easy to send emails and synchronize your calendar (albeit with some manual intervention). Apart from that, such synchronization might be more troublesome than its worth.
Delphi could also benefit from more sophisticated integration between its features. Being able to more quickly navigate and access related data from the various areas of the program would increase efficiency. Despite its significant attention to detail there are still some odd missing pieces. For example, I wasn't able to find a good way to track emergency and collateral contacts for a client in the database itself (other than in an open notes field).
On the whole, Delphi is a solid offering if you are ok with the "Windows-style" remote interface, have a strong need for detailed office management features and have little need for things like a client portal or appointment reminders. Due to Delphi's "concurrent user" based pricing, it can also make financial sense for groups of clinicians who won't likely be accessing the system at the same time.
 Related News
Similar articles you might be interested in!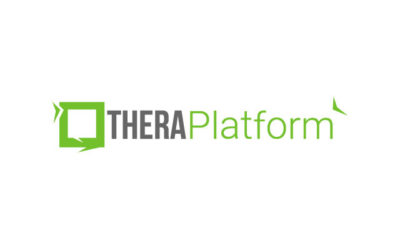 THERAPlatform is a service where the primary feature has always been telehealth and the practice management system has grown around it.
read more
Rob has been covering technology and business news for mental health professionals since 2011. His extensive experience in IT, business, and private practice allow him to synthesize information in a friendly, digestible manner. He also enjoys time with his family, ultimate frisbee, and board gaming.