More Than Just a Free Newsletter
Become a Tame Your Practice member for FREE and receive our newsletter, special offers, and exclusive members-only content.
Desktop, Laptop, Tablet, Hybrid?
In my private practice consulting work, I'm often asked by mental health professionals which type of computer they should get. It wasn't that long ago that the choices were simple. It was either a desktop or a laptop and, unless you were doing a lot of travelling, desktops had major advantages.  Now, however, computer power has increased and can be packed in a tiny device, Internet connectivity can be found almost anywhere, and cloud software and storage mean you can access important data on the go. Add to this the greatly increased number of manufacturers and form factors to consider and the decision has become fairly complex.
When making a final decision, nothing beats an affordable one on one consultation that takes the unique needs of your business into account. That said, there are some questions you can ask yourself to help make the decision:
What are the primary tasks you will use the computer for?  Will this be a productivity/work computer?  Or will you need the computing and graphics power to play the latest games?  Almost any device these days can run productivity software.  Higher end desktops are often still required for advanced applications like video editing and high performance video games.
Do you need to be mobile?  Do you have multiple offices?  Work from home and office? Travel a lot for conferences or presentations?   The more mobile you need to be, the more you might lean toward a laptop or tablet.  If you have little need to be mobile, you'll still find more bang for your buck in a desktop machine.
What is your budget?  Not only will you typically get more immediate bang for your buck with a desktop, it will likely also have a longer lifespan.  Not only do desktops start out with a lower price point, they are also more readily updated and upgraded.  Have an adequate budget and diverse needs?  It may be that a combination of desktop and tablet will work best for you.
There are many other individualized factors to consider when making this decision, but these major decision points should get you started. By the way, April and May tend to be solid months to find good deals on new computers.
 Related News
Similar articles you might be interested in!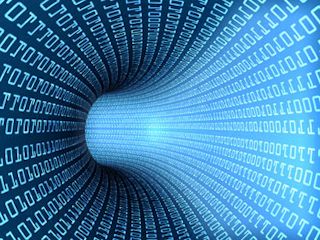 Health Information Exchanges (HIE) are an initiative related to the Affordable Care Act and the HITECH Act. Their purpose is to ease the communication between the EHR/systems of various providers of health care, because the EHRs themselves are behind in doing so (i.e. interoperability).
read more
Rob has been covering technology and business news for mental health professionals since 2011. His extensive experience in IT, business, and private practice allow him to synthesize information in a friendly, digestible manner. He also enjoys time with his family, ultimate frisbee, and board gaming.