More Than Just a Free Newsletter
Become a Tame Your Practice member for FREE and receive our newsletter, special offers, and exclusive members-only content.
The Fiscal Cliff, SGR, and You
The SGR referenced in this article was ended by the Medicare Access and CHIP Reauthorization Act signed into law by President Barack Obama in 2015. This article remains published for reference.
With all the current talk of the fiscal cliff, many wonder how it effects them. For mental health professionals who accept insurance reimbursement, there is one particular item that applies to them directly and could have devastating consequences. If left to stand this year, it would result in a 27% decrease in reimbursement rates from Medicare as well as any insurance company that bases their rates on Medicare. Toss into the mix that a) Most insurers have been moving toward basing their rates on Medicare over the past few years and b) Insurance companies are increasingly forcing previously paneled providers into contracts based on Medicare rates (the new CPT codes for 2013 are providing them a perfect opportunity to do just that). Imagine going into work in January only to find that your revenue had been slashed by close to 30%.
How Did This Come About?
The Balanced Budget Act of 1997, created the Sustainable Growth Rate (SGR) formula with regards to Medicare. The idea was to keep Medicare financially viable by adjusting the payments made to health care professionals based on the economic conditions. There is a complex formula that's supposed to ensure that the cost per Medicare beneficiary does not exceed the Gross Domestic Product (GDP). In other words, to make sure Medicare costs don't increase at a rate higher than other things in our economy. By law, the SGR adjustment is calculated each year and is supposed to be automatically applied to Medicare payment rates.
Since the year 2000, however, the SGR has been suspended or overridden by Congress. Recognizing that health care professionals could not withstand the cuts the SGR was calling for, a series of interim laws and measures have been enacted by Congress and signed by Presidents. When clinicians talk about reimbursement rates being flat for years, it is a direct result of these measures that bypassed the SGR, but resulted in little or no increase in payments. The latest measure, a part of the Middle Class Tax Relief and Job Creation Act of 2012, expires at the end of this year. This means that, barring further action by Congress, the 27% rate reduction will happen.
As they typically are in November of each year, the new Medicare rates for the following year have been released. In the cases I've been able to confirm, those rates include the 27% rate cut. Looking at these rates can be a frightening experience. Not many, if any, private practices or agencies would be able to withstand the cut. Historically, this has been addressed, albeit often at the very last minute. Congress tends to pass a lot of stop gap measures in December, before they head home for the holidays, only to have to return to do real work on them the following year. Considering the difficulty Congress has had recently in cooperating to get things done, sitting by and hoping that history continues to repeat itself may not be the best course of action.
What Can You Do?
Contact your professional organization (APA, ACA, NCSW, AMA, etc.) and ask what they are doing to advocate for you.  Specifically, ask what action they are taking with regard to the SGA.  The AMA in particular, has recently made it a focus to get the SGA repealed.  Let your organization know that you support this stance.
Contact your Congressional representatives. (https://whoismyrepresentative.com)  Let them know how the SGR would effect your business or employment and express your support for, not only a temporary stop-gap solution, but a repeal of the measure.
 Related News
Similar articles you might be interested in!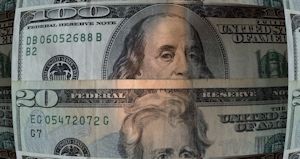 Imagine going to your favorite restaurant or store one day and seeing a new two to three percent surcharge on your bill?  When you ask, they inform you of a new policy that calls for passing credit card merchant fees on to the customer.  How would you feel?
read more
Rob has been covering technology and business news for mental health professionals since 2011. His extensive experience in IT, business, and private practice allow him to synthesize information in a friendly, digestible manner. He also enjoys time with his family, ultimate frisbee, and board gaming.