More Than Just a Free Newsletter
Become a Tame Your Practice member for FREE and receive our newsletter, special offers, and exclusive members-only content.
How Easy Can Encrypted Email Be?
If you are a user of Gmail, you may have noticed something new recently. A small red padlock has been mysteriously appearing on some of the emails you are receiving or composing. Don't fret if you haven't noticed it, as it's kind of small and they haven't made a big deal about it.  But it is something to take note of, because it indicates whether that email communication is likely secured or not. To be clear, it indicates whether both the email server that sent the message and the one that received it, use TLS (Transport Layer Security); in other words, encryption.
This is a great feature since it provides you a visual indication of the potential security of that email.  If the red padlock is there, then the email service used by the person on the other side, doesn't support TLS encryption. This is your warning to take stock in what you're sending/receiving in this instance.

However, when it comes to security and HIPAA compliance, there's much more to the story!
While TLS encrypts the email in transit, it doesn't address whether the email hosting provider also encrypts the data at rest. (i.e. when it's just sitting on the email server waiting to be read, replied to, deleted, etc.). This is the primary challenge in HIPAA compliance when using the paid Google For Work product. While they will sign a Business Associate Agreement with you, there's still the matter of what happens to things like emails you sent outside of Google's servers.
So, while I believe the nifty red padlock is a great improvement and will significantly increase awareness of email security, it's important that we not let our HIPAA/security guard down just because the red padlock isn't there.
Is There An Easy Way To Address This?
There are many potential ways to address the security of email, and I continue to find that Hushmail covers the most bases; You can encrypt emails to others regardless of their email service, you can have a secure contact form on your web site and Hushmail will sign a Business Associate Agreement with you. I continue to encounter those who, because it involves encryption, feel Hushmail must be a cumbersome, complicated process. Despite my efforts to allay those fears, many are still skeptical. For quite some time, I've expected that's at least partly because what I've been conveying in words, could be much more readily understood through experience, a demonstration if you will.
Sign up for Hushmail through our links and you'll receive a lifetime 15% discount!*

To that end, I present to you the following video, wherein I show you exactly how Hushmail works and how easy it can be!
Note: It's become even easier to intiate secure emails with Hushmail since I originally created this video.  Now, you can allow the recipient to set the password!
Need help signing up for Hushmail and/or integrating a secure form?  We're here to help!
**We have an affiliate relationship with Hushmail and receive compensation for purchase through our links.  We only establish these relationships with companies and tools that we use ourselves!
 Related News
Similar articles you might be interested in!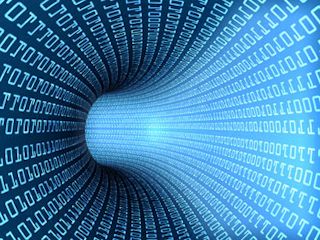 Health Information Exchanges (HIE) are an initiative related to the Affordable Care Act and the HITECH Act. Their purpose is to ease the communication between the EHR/systems of various providers of health care, because the EHRs themselves are behind in doing so (i.e. interoperability).
read more
Rob has been covering technology and business news for mental health professionals since 2011. His extensive experience in IT, business, and private practice allow him to synthesize information in a friendly, digestible manner. He also enjoys time with his family, ultimate frisbee, and board gaming.