Full Review
EHRs qualify for a full review if they:
Offer or make available a trial or demo account
Answer questions about their product and related topics (security, HIPAA)
Are focused on the needs of therapist in private practice
Save Time & Money
Save yourself hours of research and avoid the pain of choosing an EHR that is not the best fit for your practice. I can help.
Summary
Pros:   Well Established, Excellent Charting/Notes Features
Cons:   Learning Curve, Questionable Tablet Friendliness
It Might Be A Good Choice For Practices That:   Are agencies or large practices that stand to improve their bottom line significantly through use of the "auto-coding" feature (Medicare/Medicaid) and/or don't have plans to use mobile technology. Also might be a worthy consideration for solo or small practice Psychiatrists or clinicians who's main priority is creating comprehensive notes without much typing.
Standout Features: Button-Driven Notes,  "Auto-coding"
Review
ICANotes has made some improvements since my last update. Most notably, they've shined and polished their scheduling system. In my opinion, it's the most aesthetically pleasing part of the application and now has robust availability search functionality. If ICANotes were to apply this "face lift" to the rest of the application, it would look quite nice! The ICANotes feature that remains most impressive involves "almost no typing" notes. ICANotes features a set of intuitive pull down fields that allow you to add standard/stock phrases to your notes with a single click. Further, based on the actions you note in a session, ICANotes reports that their software can choose the CPT code that will result in the highest reimbursement.
ICANotes has also added a Client Portal, allowing clients to send secure messages to their clinician as well as complete fillable PDFs and make payments. It's important that, if you use the fillable PDF features, clients are informed of potential privacy risks of storing such documents on their computer(s). Some of these features come at an additional charge.  ICANotes also still sports many other desirable features such as integrated ERAs and integrated credit cards
ICANotes is still a remote desktop application which requires the installation of an additional application on the users computer (rather than accessing through a web browser). While, in practice, this is less complex than it might sound, it's certainly not as simple as going to a URL in your web browser. This platform is also less desirable when accessing it through mobile devices like tablet computers as it adds additional steps and the interface is not in any way optimized for smaller screens. ICANotes is proactive in informing users of this situation by making both negative: https://icanotes.com/?q=content/negative-feedback-about-ipads and positive comments from users available: https://icanotes.com/?q=content/positive-feedback-about-ipads
The GUI/UX, that was showing its age when I first reviewed it, hasn't changed much. The screens are often cluttered, and the work flow is non-intuitive in places.
Many will find ICANotes "almost no typing" notes combined with a robust feature-set attractive enough to overlook its shortcomings and get past the learning curve. Still, ICANotes would do well to apply its calendar face lift across the board.
Update – ICANotes continues to innovate and add new features.  Newer features of note include integrated faxing, robust scheduling options (i.e up to three reminders for clients), and the addition of many assessment/measurement tools.
 Related News
Similar articles you might be interested in!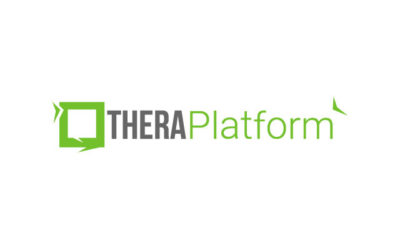 THERAPlatform is a service where the primary feature has always been telehealth and the practice management system has grown around it.
read more
Rob has been covering technology and business news for mental health professionals since 2011. His extensive experience in IT, business, and private practice allow him to synthesize information in a friendly, digestible manner. He also enjoys time with his family, ultimate frisbee, and board gaming.