More Than Just a Free Newsletter
Become a Tame Your Practice member for FREE and receive our newsletter, special offers, and exclusive members-only content.
Meaningful Use and Mental Health Professionals
What is Meaningful Use?
Meaningful Use, in relation to EHRs, is an incentive program run by the Centers for Medicare and Medicaid Services along with regional supporting offices.  The goal of the program is to encourage the adoption of EHRs by eligible professionals (EPs), eligible hospitals and critical access hospitals (CAHs).  Those eligible, who meet certain requirements at different stages of the program can receive incentive payments, making it less cost prohibitive for them to implement and learn potentially expensive technology.  In addition to the incentives, EPs who do not meet certain criteria by 2015 will begin to incur increasing penalties in their Medicare reimbursements.
Who Must Comply?
Currently, the only mental health professionals that are EPs are Psychiatrists and Nurse Practitioners.  This means that only they can directly receive the incentives and/or suffer the penalties.  There are a couple of caveats.
States through regional offices have some discretion in addressing who is an EP.  This said, I'm not aware of any areas where other mental health professionals have been declared EPs
Other mental health professionals may be indirectly affected by the Meaningful Use program depending on the business structure at their place of employment.
For example, mental health clinicians who bill "incident to" or under the same NPI as a Psychiatrist within an agency or private practice, could be impacted by the Medicare reduction if that business has not met the requirements (There is currently no penalty for the Medicaid portion of the program).  If you are in this situation, I encourage you to determine if the entity you work for has or will acheive Meaningful Use prior to the 2015 deadline.
If you are not in this situation, there is currrently no requirement that you utilize an EHR and you are not in danger of Medicare reimbursement reductions.  I encourage you to consider the possibility that this will change sometime in the future as the push continues toward easing the transfer of medical records through EHR interoperability.  This is a topic I will continue to watch closely.  Be sure to subscribe to our newsletter to catch future updates on this and other important issues!
And then there is Minnesota
Providers in Minnesota should be aware that Minnesota has a state law that requires all health care providers to use an interoperable EHR (read: MU Certified). Currently, there are no incentives or penalties associated with this regulation.  Further, the law appears to be a moving target.  Because of organized activism on the part of solo and small group clinicians who felt they were negatively impacted by the law, it has been amended.  The new language now reads, "Individual health care providers in private practice with no other providers and health care providers that do not accept reimbursement from a group purchaser, as defined in section 62J.03, subdivision 6, are excluded from the requirements of this section."  Group purchaser appears to refer to insurance companies.  There is still some lack of clarity in how this might be interpreted.  For example, if someone is a contractor, essentially a sole proprieter of their own company, but working under contract for a group, will they be covered by this exemption?  Those in Minnesota should pay close attention to new developments.  Annie Schwain is a great contact for this information! 
And then There is Everywhere Else
While Minnesota was one of the first, with the Federal Government providing funds to support programs, most other states have intiatited similar initiatives through the creation of Health Information Exchanges. Read more here.
 Related News
Similar articles you might be interested in!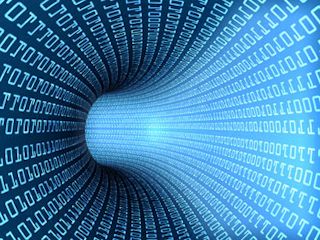 Health Information Exchanges (HIE) are an initiative related to the Affordable Care Act and the HITECH Act. Their purpose is to ease the communication between the EHR/systems of various providers of health care, because the EHRs themselves are behind in doing so (i.e. interoperability).
read more
Rob has been covering technology and business news for mental health professionals since 2011. His extensive experience in IT, business, and private practice allow him to synthesize information in a friendly, digestible manner. He also enjoys time with his family, ultimate frisbee, and board gaming.