Full Review
EHRs qualify for a full review if they:
Offer or make available a trial or demo account
Answer questions about their product and related topics (security, HIPAA)
Are focused on the needs of therapist in private practice
Save Time & Money
Save yourself hours of research and avoid the pain of choosing an EHR that is not the best fit for your practice. I can help.
MyClientsPlus / Jituzu – Review

Summary
Pros:  Price for Basic Features
Cons:  Create Your Own Diagnosis List, Major Features only through second vendor, Rudimentary Interface, Limited Data Collected, Lack of Integrated Features.
It Might Be A Good Choice For Practices That:   Have a very small number of clients and either:  a) just want a simple note taking application  or  b) want some of the advanced features and don't mind navigating the interface
Standout Features:   Price, Excellent Documentation
Brief Update
When I last revisited MyClients Plus there appeared to have been little development since my previous update.  There is an improved Dashboard that provides a central navigation point. This somewhat addresses some of the awkward navigation.  Additionally, the integration with Jituzu appears to have been improved. In the end, the major drawbacks of MyClientsPlus/Jituzu are still there. There have been some improvements since my original review, most notably in the addition of an assortment of note templates.  There's quite a variety to choose from.  Unfortunately, they still aren't integrated in any way so the diagnosis you enter into your Treatment Plan, for example, won't automatically show up in your Progress Note. There are also some great features available on the Jituzu side of things including a Client Portal allowing secure messaging, client scheduling and bill payment. These features are available for a similar price in other applications that have a better interface, more features, and more integration.
Review
At first glance, the combination of MyClientsPlus and Jituzu seems enticing. They have all the major feature groups covered and Jituzu even offers integrated credit card processing. The gloss quickly fades however, as both the interface and features are rudimentary and not integrated well at all. For example, when completing a note you have no insight into any of the other information about the client like diagnosis, treatment plan, etc. There is no client screen where you can quickly access/view all data associated with a particular client (billing, appointments, etc.). If you want to see the note from a client's previous session you either must go to the full list of sessions (of all clients) and find it or access it by filtering the notes in the Progress Notes section. I found this lack of integration to be representative of the system as a whole. This leads to a lot of navigating here and there to get to the information a user needs. This lack of integration extends to the MyClientsPlus Jituzu connection.  For example, "Emergency Contact" data for a client can be found in Jituzu, but not in MyClientsPlus. Not very handy in an emergency.
Things get even less user friendly when you link your MyClientsPlus and Jituzu accounts. You can "link" the accounts so that some information (like clients) automatically show up in both. However, the set up still requires that you manually sync some of the data on a regular basis. For example, you can create an appointment in the calendaring feature of Jituzu. You then need to manually sync this with MyClientPlus in order for the session notes and billing records to be created. IMO, these two services would be best served by merging their applications and eliminating the need to "link and sync".
If a practice is only in need of a very simplistic note taking and scheduling application, the price point might make this option attractive. However, you can get a lot more bang for your buck with some of the other options. In fact, if you have any interest at all in any of the features MyClientsPlus charges extra for, you're likely better off with another option. By the time you pay for all the extras, the total comes to $52.95/month/provider or more for an array of features that, for the most part, are not as refined and polished as the competition.
 Related News
Similar articles you might be interested in!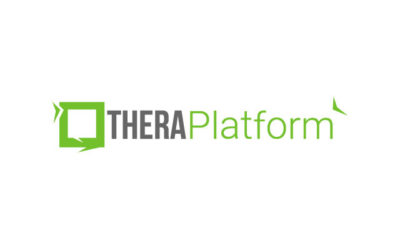 THERAPlatform is a service where the primary feature has always been telehealth and the practice management system has grown around it.
read more
Rob has been covering technology and business news for mental health professionals since 2011. His extensive experience in IT, business, and private practice allow him to synthesize information in a friendly, digestible manner. He also enjoys time with his family, ultimate frisbee, and board gaming.