Full Review
EHRs qualify for a full review if they:
Offer or make available a trial or demo account
Answer questions about their product and related topics (security, HIPAA)
Are focused on the needs of therapist in private practice
Save Time & Money
Save yourself hours of research and avoid the pain of choosing an EHR that is not the best fit for your practice. I can help.
PMS/EMR/EHRs Not In the Chase
Following are two categories of applications that will not likely be reviewed in the near future.  The first category are those that either did not fit the price stipulation of $100 or less per provider per month, or have some other major failing that precludes them from being likely candidates for most mental health private practices.  The second category are EHRs developed with a focus on Meaningful Use that have a very strong focus on large medical practices and carry the price tag to show for it.
Products Beyond the Original Pricing Scope
(or appear to have significant flaws)
PracticeSuite
PracticeSuite has one of the most convoluted pricing structures I've seen.  My eyes cross a bit just looking at it.  Further, like many of the applications on this page, it is very medical-centric. There's not much here to make a behavioral health professional feel catered to.  There is a lot of data packed into the records, but the result is a packed page of tiny fields, unsuitable for use on a tablet computer.  Navigating to many parts of the solution results in pop-up windows making it easy for a novice to get lost. After a brief overview, I didn't see enough here to make me think most behavioral health users in private practice would see this as worthy of further investigation.
DrChrono 
DrChrono is an interesting iPad only EHR offering.  It has some great features, like the ability to have clients sign consent forms on your iPad.  Unfortunately, it's focused on the medical community, and the free version doesn't get you far.  It might work for you if you do only private pay and see less than 50 clients per month.  But, if you need to file insurance claims electronically, you're already bumped up to the plan that costs $449 per month.  Ouch.
eClinicalWorks
With prices starting at $449/provider/month, this one will be well outside the budget of most mental health professionals.  In case the 3% of collections grabs your eye and makes you think that might be affordable, be sure to read the small print.  That plan has a $1650/provider/month minimum. 
At minimum prices of $65 for the EHR and $50 for the Practice Management System, EnableDoc isn't priced competitively compared to options I've already reviewed.  As with many applications certified for Meaningful Use, it is very Physician-centric and would be overkill for most mental health private practices.

When I contacted ShareNote about pricing, they insisted that they provide a demo first.  I reported that I didn't want to spend time on a demo if I knew their product wasn't within my budget.  After explaining this in three separate emails they still didn't supply any pricing information.  Never a good sign.  I tried again a few months later with the same result.  In addition, someone who posted raves about the program on LinkedIn, never responded to my requests for a price range.
Welligent might be a solid choice for larger agencies that have complex billing and insurance filing needs.  At $50 per user per month, their pricing is reasonable.  However, they currently report that, due to the complexity of configuring their system to work for different agencies, they typically charge a one time setup fee in the range of $3000-$5000.
Products For Those With a Monster Budget
From an Advix rep, "First, thanks so much for reaching out.  Advix, while reasonably priced, probably isn't the most cost effective option for a small practice due to the upfront implementation cost (ranging from $50,000 to $150,000)."

CareCloud
CareCloud has recently introduced "Per Encounter Pricing", which may make it more feasible for group practices.  There is still a minimum fee of $349 per month each for the Practice Management and EHR, or$499 for both. As opposed to charging per provider, these minimums apply at an entity level. It is primarily structured for practices with part-time providers. This way, providers who work a few days a week are not being charged a full-rate.  It's still focused on medical, but I may take a look at it one day to see if it's a feasible solution for larger mental health groups.
Straight from a CoCentrix sales rep, "We do not work with solo and small group mental health practices"
Designed for enterprises of 8 or more users.  $60,000 to purchase and install.
eNotes
$5000 implementation fee and $50 per user per month with a $1000 minimum.

Cost for up to 5 user licenses is $20,700 the first year and $13,200 thereafter for a 3 year contract.
Products/Companies I've Contacted That Didn't Reply
Acrendo
Qualifacts / CareLogic
Askesis
Sigmund Software
 Related News
Similar articles you might be interested in!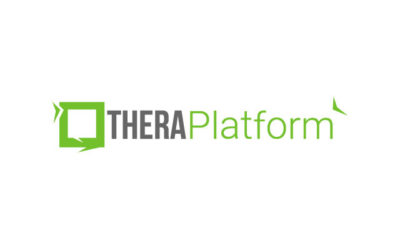 THERAPlatform is a service where the primary feature has always been telehealth and the practice management system has grown around it.
read more
Rob has been covering technology and business news for mental health professionals since 2011. His extensive experience in IT, business, and private practice allow him to synthesize information in a friendly, digestible manner. He also enjoys time with his family, ultimate frisbee, and board gaming.