Full Review
EHRs qualify for a full review if they:
Offer or make available a trial or demo account
Answer questions about their product and related topics (security, HIPAA)
Are focused on the needs of therapist in private practice
Save Time & Money
Save yourself hours of research and avoid the pain of choosing an EHR that is not the best fit for your practice. I can help.
SPECIAL OFFER
Store and backup your sensitive healthcare data with end-to-end, HIPAA-compliant online storage space, right in your PSYBooks app. Files are encrypted both in motion and at rest for maximum possible security.
Each client has a separate tab where you can upload files directly to their digital chart. Additionally, there's a totally separate area for your files. All storage areas – yours and your clients' – allow you to create file categories to keep things organized.
Each PSYBooks subscription comes with 5GB of free storage. This offer expands that to 105GB. Grab this great freebie now before it goes away! Use promo code: PSYBARK
Summary
Pros: User-friendly, ERA integration, Supports Co-op Practices, Secure Video Integration
Cons: Newer Product
Standout Features: ERA integration, Support of Co-Op Practices, Customized Appointment Reminders
It's a Good Choice For Practices That: Are Solo or Co-op practices and/or place signficant priority on ERA integration as well as secure video and messaging built into their EHR.
Review
PSYBooks is one of the newest entrants to the EHR/Practice Management System market, focused on mental health providers. That said, they've actually been publicly available since July of 2014. Having my first look in the summer of 2016, I was impressed at how much they'd been able to incorporate early on and they've continued to innovate since then.
One of the most impressive aspects of PSYBooks is that it came out of the gates with ERA functionality. Most applications have added that long after launching since it can be one of the more complex features to implement. PSYBooks has one of the cleanest, line item billing screens I've seen, making it easy to track what's been paid and what is outstanding. They also provide the ability to track authorizations. PSYBooks has some interesting touches as well, including the ability to add contacts to a "general contact list". This is very useful for tracking referral sources and coordinating providers that are connected with multiple clients. Additionally, PsyBooks has a dedicated area for uploading practice documents, as well as a reminder/todo system.
Another place where PSYBooks stands out is in its support of co-operative practices. These are practices where all the clinicians operate independently, but share resources like offices and staff.  They bill under separate NPIs, but desire the ability to have themselves, or an office person schedule and/or bill for all the clinicians.  PSYBooks has functionality that supports this. This is an incredibly rare feature at this price point.
PSYBooks has also added both email and SMS/text appointment reminders.  This includes the ability to customize the reminders as well as set them to be sent at five different increments of time (between 2 and 50 hours prior to the appointment). Users can also now store credit cards for convenient processing of client payments. PSYBooks also continues to expand on their client portal with the biggest addition being the integration of secure video. Clients can also send and receive secure messages, see and request appointments, have clients complete paperwork, and even adjust for their time zone.
While PSYBooks is a great fit for co-op practices, it is currently missing some reporting and other features that some traditional group practices might be looking for. They report that a group module is in the works to provide these features soon.
The PSYBooks interface is clean and user-friendly and the pricing is competitive, so many practices will want to give it consideration in their search!
Word From the Vendor
We know you have choices. So why PSYBooks?
We like to think it's because we're not JUST another EHR. We're working hard to develop the best EHR and Portal system we possibly can. Our attention to detail may take us a little longer at times, but we feel we're worth it.
We're dedicated to providing a top quality product and also excellent customer service. We base everything on those two guiding principles. For example:
New features aren't just tacked on helter-skelter like rooms added to a house without regard for the existing structure. Instead, each new feature we build becomes an integrated part of the whole, making the app more robust and easier for you to use. Because of our attention to this kind of detail, there's less data entry and fewer chances for errors.
We've recently added two new team members to our support staff. We've always gotten high marks for our email response time. Now we've broadened the hours you can reach us by phone, chat or live video.
We listen. If you see a way we could make one of our tools better, we want to hear about it. If you're not 100% happy with PSYBooks, we take your observations seriously. If it's a bug, we fix it. If it's an idea for new feature, you just might see it added. Some of our better features began as ideas from our customers.
 PSYBooks. Our goal is to build a product WE'RE proud of so YOU can be.
 Susan C. Litton, Ph.D.
President & CEO
PSYBooks, LLC
Word From the Vendor content is provided by the vendor of the reviewed product. Questions about Word From the Vendor information should be directed to the vendor.
 Related News
Similar articles you might be interested in!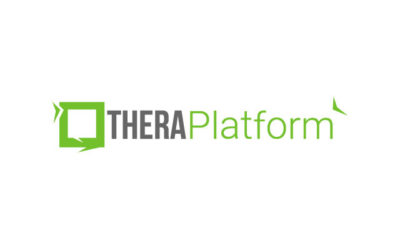 THERAPlatform is a service where the primary feature has always been telehealth and the practice management system has grown around it.
read more
Rob has been covering technology and business news for mental health professionals since 2011. His extensive experience in IT, business, and private practice allow him to synthesize information in a friendly, digestible manner. He also enjoys time with his family, ultimate frisbee, and board gaming.