Full Review
EHRs qualify for a full review if they:
Offer or make available a trial or demo account
Answer questions about their product and related topics (security, HIPAA)
Are focused on the needs of therapist in private practice
Save Time & Money
Save yourself hours of research and avoid the pain of choosing an EHR that is not the best fit for your practice. I can help.
Summary
Pros: User-friendly, ERA integration, Supports Co-op Practices, Secure Video Integration
Cons: Newer Product
Standout Features: ERA integration, Support of Co-Op Practices, Customized Appointment Reminders, Built-in Secure Email
It's a Good Choice For Practices That: Are Solo or Co-op practices and/or place signficant priority on ERA integration as well as secure video and secure email built into their EHR.
Review
PSYBooks is one of the newest entrants to the EHR/Practice Management System market, focused on mental health providers. That said, they've actually been publicly available since July of 2014. Having my first look in the summer of 2016, I was impressed at how much they'd been able to incorporate early on and they've continued to innovate since then.
One of the most impressive aspects of PSYBooks is that it came out of the gates with ERA functionality. Most applications have added that long after launching since it can be one of the more complex features to implement. PSYBooks has one of the cleanest, line item billing screens I've seen, making it easy to track what's been paid and what is outstanding. They also provide the ability to track authorizations. PSYBooks has some interesting touches as well, including the ability to add contacts to a "general contact list". This is very useful for tracking referral sources and coordinating providers that are connected with multiple clients. Additionally, PsyBooks has a dedicated area for uploading practice documents, as well as a reminder/todo system.
Another place where PSYBooks stands out is in its support of co-operative practices. These are practices where all the clinicians operate independently, but share resources like offices and staff.  They bill under separate NPIs, but desire the ability to have themselves, or an office person schedule and/or bill for all the clinicians.  PSYBooks has functionality that supports this. This is an incredibly rare feature at this price point.
PSYBooks has also added both email and SMS/text appointment reminders.  This includes the ability to customize the reminders as well as set them to be sent at five different increments of time (between 2 and 50 hours prior to the appointment). Users can also now store credit cards for convenient processing of client payments. PSYBooks also continues to expand on their client portal with the biggest addition being the integration of secure video. Clients can also send and receive secure messages, see and request appointments, have clients complete paperwork, and even adjust for their time zone.
PSYBooks is also the only Practice Management System I'm aware of that has secure email baked right into the system. This isn't your ordinary client portal messaging, but rather, fully functional encrypted email.
While PSYBooks is a great fit for co-op practices, it is currently missing some reporting and other features that some traditional group practices might be looking for. They report that a group module is in the works to provide these features soon.
The PSYBooks interface is clean and user-friendly and the pricing is competitive, so many practices will want to give it consideration in their search!
Update Fall 2022 – PSYBooks has added custom templates and forms that can be sent, and completed, through the client portal and/or secure email system.
 Related News
Similar articles you might be interested in!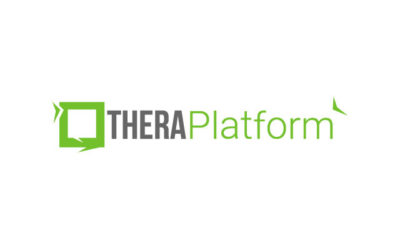 THERAPlatform is a service where the primary feature has always been telehealth and the practice management system has grown around it.
read more
Rob has been covering technology and business news for mental health professionals since 2011. His extensive experience in IT, business, and private practice allow him to synthesize information in a friendly, digestible manner. He also enjoys time with his family, ultimate frisbee, and board gaming.