Full Review
EHRs qualify for a full review if they:
Offer or make available a trial or demo account
Answer questions about their product and related topics (security, HIPAA)
Are focused on the needs of therapist in private practice
Save Time & Money
Save yourself hours of research and avoid the pain of choosing an EHR that is not the best fit for your practice. I can help.
Summary
Pros: User-friendly, ERA integration, Supports Co-op Practices, Secure Video Integration
Cons: Newer product, No Automated Appointment Reminders, Limited Client Portal
Standout Features: ERA integration, Support of Co-Op Practices
It's a Good Choice For Practices That: Are Co-op practices and/or place signficant priority on ERA integration and secure messaging built into their EHR.
Review
PSYBooks is one of the newest entrants to the EHR/Practice Management System market, focused on mental health providers. That said, they've actually been publicly available since July of 2014. They asked that I hold off on a review until they had some significant functionality in place. Having my first look in the summer of 2016, I was impressed at how much they'd been able to incorporate already.
One of the most impressive aspects of PSYBooks is that it has come out of the gates with ERA functionality. Most applications have added that long after launching since it can be one of the more complex features to implement. PSYBooks has one of the cleanest, line item billing screens I've seen, making it easier to track what's been paid and outstanding. This is particularly useful for a practice that takes insurance and needs to track co-pays, deductibles, and insurance payments. PSYBooks has some interesting touches as well, including the ability to add contacts to a "general contact list". This is very useful for tracking referral sources and coordinating providers that are connected with multiple clients. Additionally, PsyBooks has a dedicated area for uploading practice documents, as well as a reminder/todo system.
Another place where PSYBooks stands out is in its support of co-operative practices. These are practices where all the clinicians operate independently, but share resources like offices and staff.  They bill under separate NPIs, but desire the ability to have themselves, or an office person schedule and/or bill for all the clinicians.  PSYBooks has functionality that supports this. This is an incredibly rare feature at this price point.
Still, there are some obvious indicators that PSYBooks is new and playing "catch up". For example, there are no automated appointment reminders and, while users can process credit card payments, credit card information cannot be stored for future charges. PsyBooks has the beginnings of a client portal, though currently it only allows for secure messaging between client and clinician.
The PSYBooks interface is clean and user-friendly. The pricing is competitive, so it may be worth a look if it has just the right feature mix for your practice and you don't mind waiting for features like automated appointment reminders. It may be particularly attractive to co-op practices.
Update – PSYBooks has recently partnered with Zoom to integrate video services into their application.  Video sessions can be scheduled and carried out with clients and all aspects are integrated into PSYBooks scheduling, billing, and client portal.
 Related News
Similar articles you might be interested in!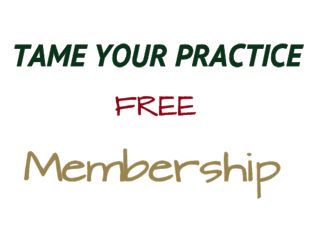 Tame Your Practice membership is free and provides therapists access to exclusive content, discounts, and deals from partners!
read more
Rob has been covering technology and business news for mental health professionals since 2011. His extensive experience in IT, business, and private practice allow him to synthesize information in a friendly, digestible manner. He also enjoys time with his family, ultimate frisbee, and board gaming.