Full Review
EHRs qualify for a full review if they:
Offer or make available a trial or demo account
Answer questions about their product and related topics (security, HIPAA)
Are focused on the needs of therapist in private practice
Save Time & Money
Save yourself hours of research and avoid the pain of choosing an EHR that is not the best fit for your practice. I can help.
Summary
Pros: Feature Rich, ERA Integration, Extensive Reporting Capabilities
Cons: Learning Curve, Cost
Standout Features: Reporting Capabilities and Open Office Integration
It Might Be a Good Choice For Practices That: Don't mind the tradeoff of cost for some of the more advanced features.
Review
Compulink Psychadvantage has been around a while and, like Valant, has recently begun offering restructured pricing in an attempt to address the mental health market.  When I originally contacted them in September of 2012, their quote was $349 per provider per month, plus clearinghouse fees.  Recently, they have made their play to enter this market by dropping their base price to $69 per provider.  In the end, they still end up being one of the more expensive applications as there are several additional costs along the way that I will get into later.
​First, the positives.  Since PsychAdvantage has been around for some time, they have an extensive feature set.  The unique or sought after features include:
Automatic posting of ERAs
Reporting capabilities through Crystal Reports, allowing for extensive customization
Integration of Open Office allowing for creation of merge documents and templates.
Tracking of Referral Sources
Ability to have a waiting list
Comprehensive assessments
Creation of ToDo items with due dates and tracking.
There's a lot more and the feature list is impressive.   As with many of these applications that were originally built for medical practices and/or are ONC certified, its interface tends to be a bit convoluted and overkill for a solo or small group therapy practice.  This will lead to a significant learning curve for most.  In addition, despite it's amazing feature set, there are some odd oversights.  For example, appointment reminders can only be sent via email and have to be manually triggered.  The mechanism for creating recurring appointments is also clumsy, requiring multiple clicks. Another characteristic PsychAdvantage shares with some older systems is that it is not browser based.  Instead it is accessed through a Virtual Private Network (VPN) connection which makes for a less than friendly experience on a tablet computer.
Finally, it might be easy to get lost in the morass of a pricing structure.  The base price of $69 per clinician per month is for what they call their "Essentials" product.  It amounts to "what you see is what you get", meaning there is not customization allowed.  If you want to customize things like progress notes and reports, you'll need the "Masters" product at $99 per clinician per month.  If you file electronic insurance claims, they pass through the charges from the clearinghouse (Emdeon) at 29 to 39 cents per claim (for 200 transactions for $30/month).  You have the option of also getting eligibility verification at further additional charge.  Non-clinical staff can be added at $20 or $30 per month depending on whether you have Essentials or Masters.  None of that pricing is too off the wall compared with the competition.
However, there are some additional things that can make the price of this system increase significantly.  If you want to use the Client Portal, which currently only allows for the completion of forms, it's $50 per month, per clinician (though not every clinician has to use it).  If you'd like the Therapy Group functionality of the system, that also costs extra.  Finally, CompuLink requires that you purchase six hours of training at a total of $450.   The system does have a significant learning curve, and you're likely to benefit from this sort of training, however, this is not a cost charged by most of the systems in this market.   As you can see, especially for the initial year, these costs can add up quickly.  For some, especially larger practices/agencies with complex needs, the features may warrant the expenditure.  For others, especially solo practitioners, the cost may be difficult to justify.
 Related News
Similar articles you might be interested in!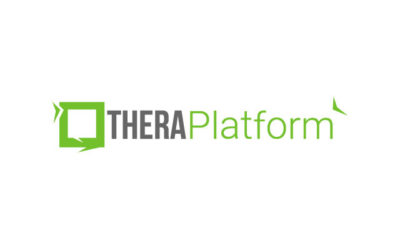 THERAPlatform is a service where the primary feature has always been telehealth and the practice management system has grown around it.
read more
Rob has been covering technology and business news for mental health professionals since 2011. His extensive experience in IT, business, and private practice allow him to synthesize information in a friendly, digestible manner. He also enjoys time with his family, ultimate frisbee, and board gaming.