Full Review
EHRs qualify for a full review if they:
Offer or make available a trial or demo account
Answer questions about their product and related topics (security, HIPAA)
Are focused on the needs of therapist in private practice
Save Time & Money
Save yourself hours of research and avoid the pain of choosing an EHR that is not the best fit for your practice. I can help.
Summary
Pros: Very Detailed Features,  Unique Features, Well Established
Cons: Price, No Client Portal, Not Tablet Friendly
Standout Features: Attention to detail in existing features.
It's a Good Choice For Practices That:   Have a large number of clinicians and don't need a client portal or a user-friendly interface on tablet computers
Review
DocuTrac, Inc. has been around for quite some time, starting as a traditional software program focused on documentation.  They eventually acquired Office Therapy, primarily to serve as the financial piece of the practice management system. They now offer a cloud-based offering of the two systems in tandem, branded as QuicDoc Office.
QuicDoc Office has a staggering array of features.  While this may be overkill for solo or smaller group practices, it provides for a lot of flexibility.  One of the reasons they are able to provide so many features is their model for providing the application as a cloud-based product.  They accomplish this by having users access it through a Remote Desktop Connection, similar to the approach used by ICANotes.  This has allowed them to provide access to programs they have spent years developing without going through the lengthy process of making them web browser friendly.  Unfortunately, this comes with some tradeoffs.
It would be impossible to get into all the detailed features of QuicDoc Office, so I'll provide some highlights.  The key is to expect that, many of their features offer all of the detail and more than most of the competitors.  Some of the more rare features they include:  Ability to track continuing education, ability to file claims for clinicians with individual NPIs from the same account, the ability to assign clients to certain treatment programs, the ability to customize note and document templates, and the ability to integrate Electronic Remittance Advice (ERAs).
All of this functionality comes at a cost, however.  First, the financial cost is not at all friendly for solo or small group practices.  I was recently quoted $189 for a solo user and it required a one year contract.  A two year contract is required if you want an hours worth of help with setup as well as two hours of training, and dropped the monthly fee to $139.  Per user costs were much more reasonable for a large number of users.  There are also additional costs and relationships to consider, however.  While you can integrate electronic claims filing with QuicDoc Office, it requires that you establish an account with a clearinghouse, likely at additional cost.  The same is true of credit card processing.
There are also some non-financial costs to this arrangement.  QuicDoc is ultimately a throwback Microsoft-style program.  While it's interface is clean, it is menu driven and, at times cumbersome.  In some ways this is a tradeoff due to the increased functionality. In others, however, it is just a product of not using newer tools to create a better user experience and work flow.  This, along with having to utilize Remote Desktop lead to an environment that is not tablet friendly.  While using it on a tablet is possible, it's not a very good experience, in my opinion.  One additional quirk here is that the QuicDoc and Office Therapy portions of the program require separate logins.  While they are well integrated and share data readily, this need to log in to two separate systems seems unnecessary and tedious.
There appears to be no intention to add a client portal to QuicDoc office in the near future.  They do seem aware of the pricing barrier for smaller organizations, however.  If that were addressed, it would be worthy of a look from both small and large practices.
 Related News
Similar articles you might be interested in!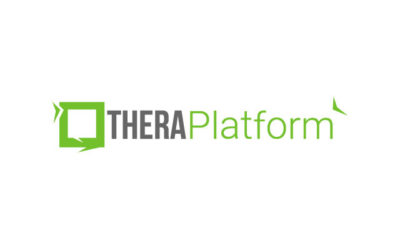 THERAPlatform is a service where the primary feature has always been telehealth and the practice management system has grown around it.
read more
Rob has been covering technology and business news for mental health professionals since 2011. His extensive experience in IT, business, and private practice allow him to synthesize information in a friendly, digestible manner. He also enjoys time with his family, ultimate frisbee, and board gaming.