Full Review
EHRs qualify for a full review if they:
Offer or make available a trial or demo account
Answer questions about their product and related topics (security, HIPAA)
Are focused on the needs of therapist in private practice
Save Time & Money
Save yourself hours of research and avoid the pain of choosing an EHR that is not the best fit for your practice. I can help.
Summary
Pros: Simple Interface, Good Pricing for Small Part-Time Group Practices, Integrated Wiley Treatment Planners, Integrated Secure Video
Cons: Some Inefficiencies
Standout Features: User-Friendly Interface, Custom Forms, e-Prescribing
It Might Be A Good Choice For Practices That: Are looking for a full featured system that includes e-prescribing and benefit from the per active client pricing structure.
Review
TheraNest continues to develop and add new features at a rapid pace. Their newest is the integration of secure video, allowing clinicians to schedule and hold telehealth sessions with clients. The feature is user-friendly and, in my testing, was solid quality. There is solid benefit to being able to schedule and conduct telehealth sessions directly within the EHR.  They are one of the few applications that integrates Wiley Treatment Planners. This integration allows users to create a treatment plan through point and click selection of objectives, goals, and interventions. TheraNest also includes a client portal with a growing list of features (at an additional cost per month based on the number of users). From electronic insurance claim filing to credit card processing to custom forms, TheraNest has is a solid contender for solo and small group practices.  Throw in the growing number of robust reports, including the rare abiilty to track referral sources, and TheraNest's client base continues grow quickly.
TheraNest's custom forms feature is important as it allows users to create their own data entry forms for client progress notes or client information.  This can allow for tracking of any information not already accounted for in TheraNest. TheraNest has also added the ability to quickly lookup insurance providers and their IDs.  It's also important to note that electronic insurance claim filing will require that you establish a separate relationship with a clearinghouse (some other programs integrate those relationships into their program).  TheraNest has partnered with three of them.
There are some areas where TheraNest could use some improvement, like in the integration between different areas of the program as well as between treatment plans and progress notes. One tradeoff in using the custom notes, is that users lose the integration that exists between the stock treatment plan and progress notes. It also appears that users still have to manually create invoices/billing instances once a session is complete and navigation feels stilted in a couple of areas.  Still TheraNest is a strong option for some practices due to its growing list of features and pricing based on active clients.
Update August 2020 – TheraNest now features integrated e-prescribing. As a non-subscriber, I'm not able to fully test this feature, but it appears to be well integrated, intuitive, and user friendly. It does come at additional cost (see fees on TheraNest site).
 Related News
Similar articles you might be interested in!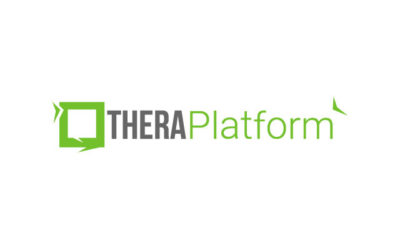 THERAPlatform is a service where the primary feature has always been telehealth and the practice management system has grown around it.
read more
Rob has been covering technology and business news for mental health professionals since 2011. His extensive experience in IT, business, and private practice allow him to synthesize information in a friendly, digestible manner. He also enjoys time with his family, ultimate frisbee, and board gaming.