Full Review
EHRs qualify for a full review if they:
Offer or make available a trial or demo account
Answer questions about their product and related topics (security, HIPAA)
Are focused on the needs of therapist in private practice
Save Time & Money
Save yourself hours of research and avoid the pain of choosing an EHR that is not the best fit for your practice. I can help.
Summary
Pros:   User Interface
Cons:   Value, No Plans for Client Portal, No Electronic Claims Filing (planned for future)
It Might Be A Good Choice For Practices That:   Aren't interested in a client portal, don't mind paying extra for billing and waiting on electronic insurance claim filing.
Standout Features:   Group Therapy Notes, Treatment Plan Integration
Review
I was impressed by the demo I was given of TherapyCharts. The GUI/UX is well done and it's obvious a lot of thought was put into work flow. The features that are implemented are robust. One of their unique features is the ability to take a group therapy progress note once and have it saved to each attending group member's chart. If you've ever used the traditional software package, TheraScribe, TherapyCharts will have a very familiar feel as they appear to be related in some way. In fact, TherapyCharts will be integrating TheraScribe's Wiley treatment planners sometime in 2013.
Unfortunately, while sitting near the top of the pricing curve for these applications, TherapyCharts does not yet incorporate electronic claims filing, nor a client portal. They report the e-filing will be available by the end of 2012 (see update below), but that they have no plans for a client portal. That means not even so much as appointment reminders. In addition, they charge extra for complete access to their billing component. These factors currently keep them from being a solid contender. If they were to enable the e-filing and reconsider their pricing structure, they could move into the Worth Considering or even the Top Choices categories.
Because I did not experience a "trial period" with TherapyCharts, as I have with other options, I'm not able to offer a solid rating of their support. I will say that it took me over a month and contact with four different employees to be able to view a demo. Hopefully this is more representative of an isolated sales incident than how their support typically operates. I'd love to hear from others who have experience with their tech support team.
A note about TheraScribe:  I've received multiple communications from readers and clients, asking if I was going to review TheraScribe.  TheraScribe does not offer a cloud based practice management system.  They do, however, offer an add-on for Therapy Charts which incorporates their treatment planners into the TherapyCharts product.  It appears they are also presenting this as a product with them as the reseller "TheraScribe® powered by TherapyCharts™".  It is not, however, a separate product.
Update 03/26/2015 I had an opportunity to speak with a TherapyCharts representative at a recent conference.  They informed me that, while they had hit some complications in integration insurance billing, it is something they are still pursuing and intend to implement sometime in the future.  I will be following up with them regarding this and other features.
Update 1/20/2106 Still no sign of electronic insurance filing in TherapyCharts
 Related News
Similar articles you might be interested in!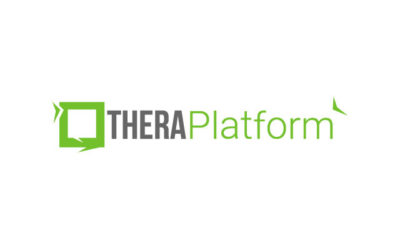 THERAPlatform is a service where the primary feature has always been telehealth and the practice management system has grown around it.
read more
Rob has been covering technology and business news for mental health professionals since 2011. His extensive experience in IT, business, and private practice allow him to synthesize information in a friendly, digestible manner. He also enjoys time with his family, ultimate frisbee, and board gaming.