Full Review
EHRs qualify for a full review if they:
Offer or make available a trial or demo account
Answer questions about their product and related topics (security, HIPAA)
Are focused on the needs of therapist in private practice
Save Time & Money
Save yourself hours of research and avoid the pain of choosing an EHR that is not the best fit for your practice. I can help.
Summary
Pros: Attractive User-Friendly Interface, Solid Support, Great Work Flow, Integrated Telehealth, ePrescribe, Outcome Measures
Cons: Limited customization of Intake Forms
It's a Good Choice For Practices That:  Place great importance on a well-designed, friendly interface, solid support and don't need to do a lot of customization of things like intake forms.
Standout Features: User Interface, Work Flow, Feature Integration, Support, Two-Factor Authentication
Review
TherapyNotes is a strong contender for those desiring a user-friendly, efficient system and not needing to do a lot of customization of things like intake forms. Since 2016, TherapyNotes has provided full-featured insurance filing features.  One of their primary focuses after that was fleshing out their Client Portal, which now offers intake and other paperwork, client scheduling, online bill paying, and most recently Outcome Measures. Clinicians can have clients complete measures like the GAD-7 and PHQ-9 in the client portal, after which they are scored by the TherapyNotes system, providing tools for tracking treatment progres. The trade off with TherapyNotes is that, while their development cycle for major features appears to be slow, the features tend to be rock solid when released. TherapyNotes is also rare in that it provides e-prescribing and Two-Factor Authentication, an additional layer of important security.
What TherapyNotes does, it does incredibly well and in style.  It has one of the most polished, user-friendly GUI/UX of any of the platforms and provides incredible time savings through it's smart, intuitive, flexible work flow.  Virtually all functions for a session (Notes, Billing, Changes, Claim Filing, etc.) can be accessed directly from the Appointment itself as well as from the Client area.  It's integrated treatment plan and progress notes are a dream come true for those who want to be able to quickly complete their notes.  Making copious use of time-saving drop downs and check boxes, notes are a breeze.  This comes at the expense of not being able to customize the notes.  However, if a modified SOAP style note works for a practice, TherapyNotes will likely fit the bill. TherapyNotes takes this approach in order to ensure users have templates that ensure treatment plans and notes that will stand up to audits.
TherapyNotes has also made improvements in their alert system. In addition to notifying users that notes need to be completed, they are also informed when insurance claims need to be filed, when ERAs have been received, and more. Additionally, users are now notified via email when a client schedules an appointment through the client portal. TherapyNotes also refined their permissions structure, allowing clinicians to have limited billing permissions (like entering co-pays), without gaining access practice-wide reports and other areas.
As with all applications, there are some trade offs.  As mentioned, there is no ability to customize progress and other note templates.  While many templates are provided, users are unable to adjust them in any way.  This serves well to create a very clean and efficient process.  It's important, however, that you make sure the notes meet all of your needs since you won't be able to change their format. Oddly, despite their attention to detail, there are some minor features that continue to be missing in TherapyNotes.  For example, while it allows for tracking insurance authorizations, users must check usage manually.  There are no alerts or reports associated with authorizations so that you can readily attend to clients whose authorized sessions are running out.
TherapyNotes is a top contender for many practices based on their solid, user-friendly implementation, fast development cycle and responsive support.
 Related News
Similar articles you might be interested in!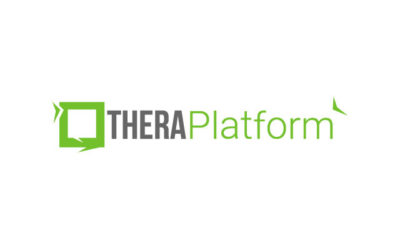 THERAPlatform is a service where the primary feature has always been telehealth and the practice management system has grown around it.
read more
Rob has been covering technology and business news for mental health professionals since 2011. His extensive experience in IT, business, and private practice allow him to synthesize information in a friendly, digestible manner. He also enjoys time with his family, ultimate frisbee, and board gaming.