Full Review
EHRs qualify for a full review if they:
Offer or make available a trial or demo account
Answer questions about their product and related topics (security, HIPAA)
Are focused on the needs of therapist in private practice
Save Time & Money
Save yourself hours of research and avoid the pain of choosing an EHR that is not the best fit for your practice. I can help.

Summary
Pros: Friendly User-Interface, Short Learning Curve, Great Dashboard
Cons: Little Customization, No Integrated E-Filing or Client Portal
Standout Features: Dashboard, Waiting List, Document Organization, Expense Tracking & Budgeting
It's a Good Choice For Practices That: Are small, have basic needs, and either don't need integrated insurance filing or are willing to outsource it.
Review
TherapyMate is relative newcomer to the scene, and has made some significant improvements since my original review. It sports a clean, well-organized interface and pricing based on the number of active clients. TherapyMate has some unique features, but also some feature omissions which might be expected from an application that's newer than many competitors.
Finding my way around TherapyMate was a fairly easy process. The Dashboard provides an excellent summary of the day's schedule, including links to the associated tasks, like intake forms, progress notes, and payment collection. From this primary screen, I could also readily add appointments, patients, and payments. I could even create a waiting list, a feature sorely lacking from most other systems. Also a rare feature, TherapyMate allows users to track business expenses, associate an account with each and even do some budgeting. While it falls short of being a true accounting system, some may find these features handy. Most EHR/EMRs provide the ability to upload client documents, but TherapyMate takes it a step further, allowing users to upload and categorize any documents associated with their practice. It even includes pre-set folders for organizing those documents in categories like "Insurance Panels", "Suppliers", and "Learning Aids".
Since I originally reviewed TherapyMate they have added credit card integration and improved the integration between various features, making it even easier to get around. Users can also now specify how soon before an appointment that reminders are sent.
There are also some significant features and details missing from TherapyMate. For example, it does not have integrated insurance claim filing. It provides the ability to generate CMS1500s, or a claim file that you can supply to a clearinghouse, as well as some claims tracking features, but those who want all of that integrated may be disappointed. While TherapyMate has made significant improvements in the area of integration, there is still room for improvement in some areas of the work flow. Also, while TherapyMate has added the ability to turn on appointment reminders globally (no more need to turn them on for each appointment), there doesn't appear to be a way to turn them off for specific clients (only specific appointments). This could create extra work for clinicians who have some clients that don't wish to have reminders.
Important HIPAA Note: TherapyMate is the only application that I've come across that allows users to export full names of clients to another calendar through iCal. While this may be desirable for some clinicians, it comes with significant privacy/confidentiality and HIPAA compliance concerns. It is imperative that any Covered Entity using this feature perform a risk assessment and take appropriate measures to ensure they are in compliance and appropriately protecting client data.
Overall, TherapyMate is a great looking application that is regularly improving and adding features. I believe it will be of most interest to those with a small practice who want a simple system and either don't need integrated electronic insurance filing, or don't mind the extra work that comes with a system where e-filing is not integrated. It may also work for larger practices that have a third party handle their e-filing and billing functions.
As with all of my reviews, the following is reflective of my experience with this product and as accurate as possible at the time of publication. Opinions expressed here are my own and the reader's opinion or experience may vary. As these applications are updated on a regular basis, features and other aspects may have changed since publication of this review.  I encourage readers to investigate specific features, as well as policies and terms of any product they consider using.
 Related News
Similar articles you might be interested in!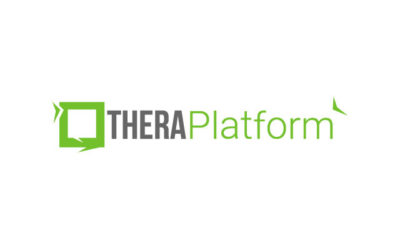 THERAPlatform is a service where the primary feature has always been telehealth and the practice management system has grown around it.
read more
Rob has been covering technology and business news for mental health professionals since 2011. His extensive experience in IT, business, and private practice allow him to synthesize information in a friendly, digestible manner. He also enjoys time with his family, ultimate frisbee, and board gaming.