More Than Just a Free Newsletter
Become a Tame Your Practice member for FREE and receive our newsletter, special offers, and exclusive members-only content.
The events related below happened in 2014. This article remains published for reference.
In an odd development within the last 24 hours, the TrueCrypt site as well as the download site at SourceForge have delivered an announcement that TrueCrypt is no longer being developed and will not be safe to use.  TrueCrypt is an open source (free) disk encryption software that has been widely recommended and used for securing sensitive data.  Relating this to the demise of Windows XP, the announcement encourages users to migrate to the encryption built in to newer versions of Windows (BitLocker) and Mac (File Vault 2) Operating systems.
To be clear, this was announced in an abrupt manner which initially lead many to suspect the site had been hacked.  Current indications according to those close to the action (See here and here) are that this is for real, however.   There's currently confirmation that past installations of TrueCrypt are compromised though the initial warning on the site reads, "WARNING: Using TrueCrypt is not secure as it may contain unfixed security issues."
I strongly encourage readers to avoid downloading the currently available version of TrueCrypt since it has been updated recently and there isn't a clear indication of why.  It's probably also prudent for those using TrueCrypt to develop a migration strategy to a new encryption method.  This may be a good opportunity to upgrade your operating system to a version that has built-in encryption (note that the professional version of Windows is required for this).
If you're not sure why all of this talk of full disk encryption is important, check out Roy Huggin's article on the subject.
 Related News
Similar articles you might be interested in!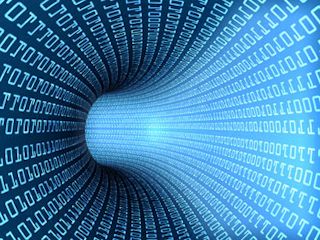 Health Information Exchanges (HIE) are an initiative related to the Affordable Care Act and the HITECH Act. Their purpose is to ease the communication between the EHR/systems of various providers of health care, because the EHRs themselves are behind in doing so (i.e. interoperability).
read more
Rob has been covering technology and business news for mental health professionals since 2011. His extensive experience in IT, business, and private practice allow him to synthesize information in a friendly, digestible manner. He also enjoys time with his family, ultimate frisbee, and board gaming.