More Than Just a Free Newsletter
Become a Tame Your Practice member for FREE and receive our newsletter, special offers, and exclusive members-only content.
Understanding Crowdfunding Lingo – A Traveling Blog Series
This is the second article in Rob Reinhardt's special traveling blog series on crowdfunding. At the end of this article, you'll find a links to all the articles in the series, some located on other blogs I find valuable for mental health professionals. You can also view the successful crowdfunding page for Describe or check out the live product page!
Have you ever had an idea for a book, or therapy tool that you wanted to produce and sell? Perhaps you've also been inspired by advice noting the importance of multiple streams of income? Maybe the only thing holding you back is the financial investment required and the risk entailed? It's possible that crowdfunding is the answer.
In the first article, I introduced the concept of crowdfunding as a way to generate funds for a project before actually producing it. While a crowdfunding approach can be used for everything from equity funding to personal donations, this series is focused on the production of a tangible item. With tangible goods, a typical business model involves the investment of personal funds to develop and create an item in the hopes of selling it at a future date. Crowdfunding is a form of pre-sale, where funds can be raised for the development and manufacture of a product in advance. Typically, a target for funding is set; a minimum amount that is needed to be raised in order to successfully create the product.
Crowdfunding Lingo
Choosing which crowdfunding platform to use for a project is one of the most important decisions to make and one that should be settled on early in the process. Which site is chosen can directly impact everything in the project; pricing, methods of shipping, bonus rewards, even the target amount of funding assigned to the project. Becoming familiar with the following terms is an important step in understanding how platforms are similar and different.
Creator – The person creating the crowdfunding project. They are the person with the idea or product to fund or sell.
Backer or Patron – Anyone who supports the crowdfunding project by donating financially.
Funding Goal – Most crowdfunding platforms require that you set a dollar amount you are aiming to collect. Ideally, this goal amount will provide the Creator the funds to manufacture the product and make a small amount of profit. Setting an appropriate funding goal can make or break the project.
Rewards or Perks – Rewards are the things offered to backers in return for funds. This is usually the product itself (a book, a game, etc.) if the crowdfunding is focused on something tangible. With Describe, the primary reward is the Describe deck of cards. It's common, and even recommended, for there to be different levels of rewards, and even combination packages, in order to entice backers.
Stretch Goals – Many projects offer perks or bonuses if the pledged funds go well beyond the target goal. These may be improvements on the product itself, or additional items provided with the product. A book, for example, might include an extra chapter, whereas a product might receive improved packaging.
Platform Fees – Crowdfunding platforms make their money by taking a percentage of the funds raised for a project. This is typically between 5% and 10%. In addition, there will be credit card processing fees involved since backers will be paying via credit card. Credit Card fees are typically between 3% and 5%.
In the next article of this traveling blog series, I discuss and compare some of the most popular crowdfunding platforms.
If you need help understanding or implementing technology, or general help with your private practice, contact us for help!
 Related News
Similar articles you might be interested in!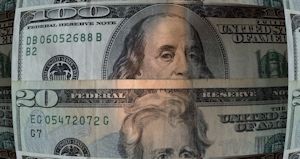 Imagine going to your favorite restaurant or store one day and seeing a new two to three percent surcharge on your bill?  When you ask, they inform you of a new policy that calls for passing credit card merchant fees on to the customer.  How would you feel?
read more
Rob has been covering technology and business news for mental health professionals since 2011. His extensive experience in IT, business, and private practice allow him to synthesize information in a friendly, digestible manner. He also enjoys time with his family, ultimate frisbee, and board gaming.