More Than Just a Free Newsletter
Become a Tame Your Practice member for FREE and receive our newsletter, special offers, and exclusive members-only content.
Affordable Electronic Records (EMR, EHR) for Mental Health Professionals
One of the top concerns I hear expressed about keeping electronic records in a cloud-based system are the ongoing monthly costs. (The other top concern is about security, but we'll address that in a separate article). Unlike many hospitals or large medical practices, most mental health professionals don't have a lot of capital to invest in technology, nor do they qualify for Meaningful Use incentives to help pay for them. Still, once you consider all of the features, and intangibles of a cloud-based system , there are numerous affordable options that provide a solid return on investment (ROI).
EHR?  EMR? Practice Management System?
First, let's make sure we're clear what systems we're NOT talking about. We're not talking about the enterprise level Meaningful Use Certified Electronic Health Record Systems (EHR) that are used by those large medical entities. Often, these are the first products encountered because people search for "EHR" in Google, and those companies spend a significant amount of money on advertising and SEO. I've encountered many mental health professionals who stopped searching once they saw the prohibitive costs in the hundreds and thousands of dollars per month. If this sounds familiar, or you want to understand it more clearly, I encourage you to read this explanation.
Finding Affordable EHR for Therapists
To be clear, there are some EHRs that qualify as affordable for mental health clinicians. For the most part, the offerings are currently EMRs, however. In any case, it's entirely possible to find one of these programs that range in price from free to $80 per user per month. (Yes, I said free, but remember what they said about a free lunch). Really good ones can be found around the $50 to $80 price point, or less if your practice is very basic. Even at those prices, however, I've heard people balk. "But that's $600 to $1000 per year", they say. "I can pay that one time and have software that I install on my computer with no further cost." What they are missing, in most cases, is that they are incorrect about there being "no further cost".
What Are the Benefits?
In my twelve part series on Cloud-Based Practice Management Systems, I detail some of the differences between "traditional" software (i.e. installed on your computer) vs. cloud-based. In summary, the monthly fee paid to a cloud-based service provides you more than the basic features of scheduling, note taking, and billing. It also provides you with:
Regular Updates – Cloud-based software can be updated regularly and quickly. This allows them to keep up with changes in information like CPT Codes, DSM-V, ICD-10, and managed care rules and regulations without you having to download and install updates. Often, traditional software vendors would charge fees for significant updates like this.
Mobility – One of the major benefits of a cloud-based system is the ability to access it from anywhere and from any device (e.g. desktop, laptop, tablet, mobile phone) as long as you have an Internet connection. Doing so with traditional software would typically be impossible or incur significant additional charges.
Hardware & Maintenance – Servers cost far more to purchase and maintain than your typical laptop or desktop. When using an application for more than one user, a server is likely required. With a cloud-based system, the vendor is responsible for the server and all the maintenance costs that come with it.
Security & Privacy – When using traditional software to house electronic protected health information (ePHI), you are solely responsible for the security and privacy of that data. When you use a cloud-based system with a vendor, they take on the bulk of the responsibility. This is particularly important if you are a HIPAA Covered Entity. The costs of maintaining HIPAA compliance rise significantly when you house ePHI yourself on computers, servers, and other internal systems. These costs alone can far outweigh the yearly costs of a cloud-based system.
With all these factors in mind, the ongoing costs of a cloud-based practice management system appear to be, not only reasonable, but an excellent return on investment, especially if you are a HIPAA Covered Entity, or just wanting to invest in best practices with regard to security and privacy.
Need help identifying which solution will be the best fit for your practice?  We can help!
 Related News
Similar articles you might be interested in!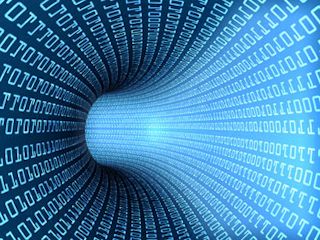 Health Information Exchanges (HIE) are an initiative related to the Affordable Care Act and the HITECH Act. Their purpose is to ease the communication between the EHR/systems of various providers of health care, because the EHRs themselves are behind in doing so (i.e. interoperability).
read more
Rob has been covering technology and business news for mental health professionals since 2011. His extensive experience in IT, business, and private practice allow him to synthesize information in a friendly, digestible manner. He also enjoys time with his family, ultimate frisbee, and board gaming.