More Than Just a Free Newsletter
Become a Tame Your Practice member for FREE and receive our newsletter, special offers, and exclusive members-only content.
Medicare Doc Fix Applied and New CPT Codes In Effect
The following article reports on events from 2012 and remains here as a reference.
With the House voting to approve the latest "avoid the fiscal cliff" bill and President Obama promising to sign it, the Medicare "doc fix" will once again occur.  As noted in my previous blog entry, "The Fiscal Cliff SGR and You", if Congress had failed to address this issue, Medicare reimbursement rates would have dropped 27%.  This would have had a drastic impact on providers who accept Medicare as well as the increasing number of mental health clinicians who's insurance reimbursement contracts are tied to Medicare rates.
Yesterday also marked the first day that mental health providers are required to use new CPT codes for the first time in several years. Many insurance companies have still not released complete information regarding how these CPT codes will be handled and reimbursed.  It remains to be seen whether this change will be beneficial, detrimental, or just another bump in the road for counselors seeking fair compensation from managed care.  For those behind the curve, or needing a refresher, there is an excellent FAQ on the new CPT codes here.
 Related News
Similar articles you might be interested in!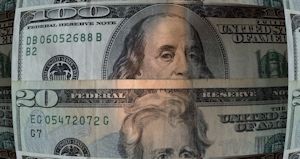 Imagine going to your favorite restaurant or store one day and seeing a new two to three percent surcharge on your bill?  When you ask, they inform you of a new policy that calls for passing credit card merchant fees on to the customer.  How would you feel?
read more
Rob has been covering technology and business news for mental health professionals since 2011. His extensive experience in IT, business, and private practice allow him to synthesize information in a friendly, digestible manner. He also enjoys time with his family, ultimate frisbee, and board gaming.